San Francisco Plastic Surgery Office
Our staff is proud to represent the San Francisco community to provide residents with their plastic surgery needs.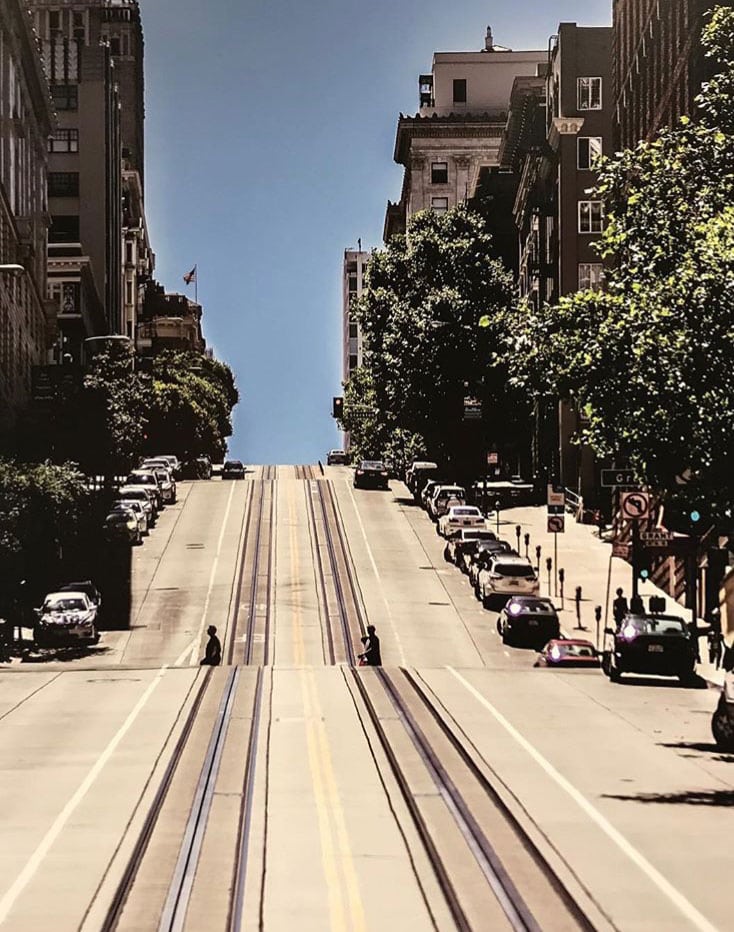 About the Office
At Kimberly Henry, MD, Plastic Surgery, our team has dedicated their time and expertise to making you feel beautiful and confident about yourself. If you are visiting from out of town, we would like to make your accommodations as relaxed and comfortable as possible. San Francisco is known for its cultured community that offers the best hotels, tourist sites, and restaurants to make you feel right at home. Also we are conducting Best Plastic Surgery Office in San Francisco to meet individual interest at lower cost.
Services
Services Provided at Our San Francisco Office
Our San Francisco office provides several procedures aimed to meet each individuals aesthetic goals, including:
Length of Stay
Length of stay may vary depending on your procedure. If patients are discharged and approved to travel back home, virtual follow-up appointments can be scheduled.
| | |
| --- | --- |
| Procedure | Length of Stay |
| Breast Augmentation | 5 days |
| Blepharoplasty | 5 days |
| Cheek implants | 5 days |
| Facelift | 8 days |
| Tummy Tuck Surgery | 8-10 days |
| Post-Weight Loss Surgery | 2-3 weeks up to 6 weeks depending on the amount of surgery required |
| Thigh-buttock lift | 2 weeks |
Travel and Accommodations
Airports
San Francisco International Airport is located 13 miles south of San Francisco, California and approximately 29 miles from Greenbrae. It offers both international and domestic flights.
Oakland International Airport can be found 31 miles from Greenbrae and offers international and domestic flights.
Charles M. Schulz – Sonoma County Airport is located just 48 miles from Greenbrae in Santa Rosa, California. This airport only offers domestic flights.
Hotels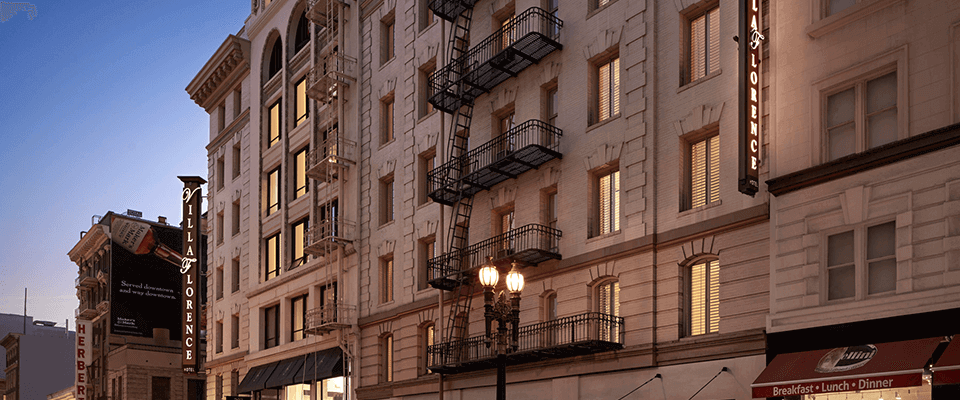 225 Powell St.
San Francisco, California 94102
The Villa Florence thrives on comfort and experience with their contemporary Italian-themed hotel that provides guest from out of town with a stay like no other. Guests have the option of choosing a junior suite or upgrading to a deluxe suite for ultimate relaxation.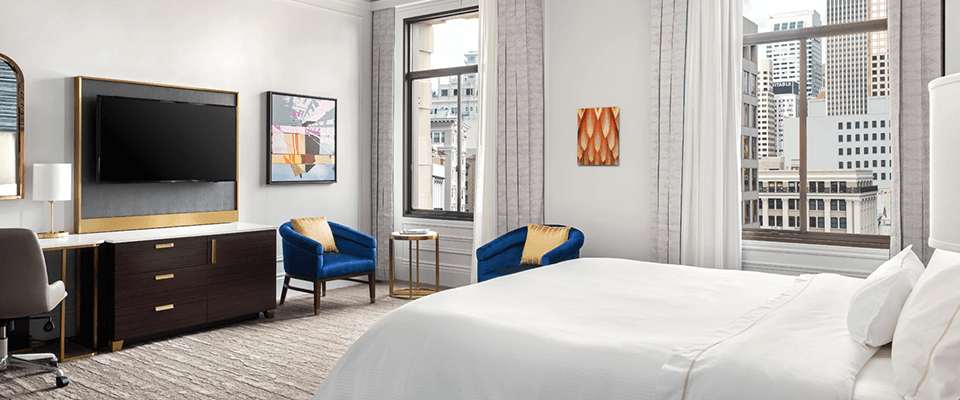 335 Powell St.
San Francisco, California 94102
The Mill Valley Inn is an experience like no other. With its charming and historical boutique-looking cabins, this Inn will be able to provide guests with the relaxation needed to soak in the natural Northern California beauty that surrounds them.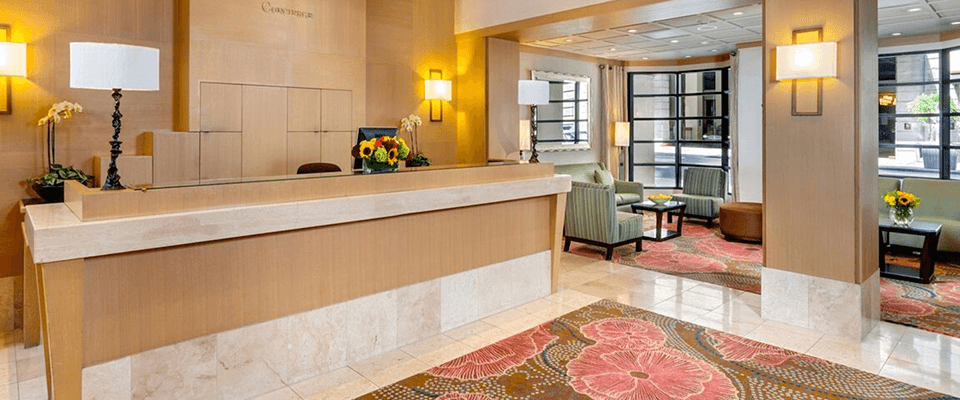 351 Geary St.
San Francisco, California 94102
Handlery Union Square Hotel offers comfy, spacious, and extravagant rooms for guests visiting from out of town. It has a large outdoor heated pool and is surrounded by San Francisco's finest art galleries, shops, and restaurants. Pets are also welcome to stay for free.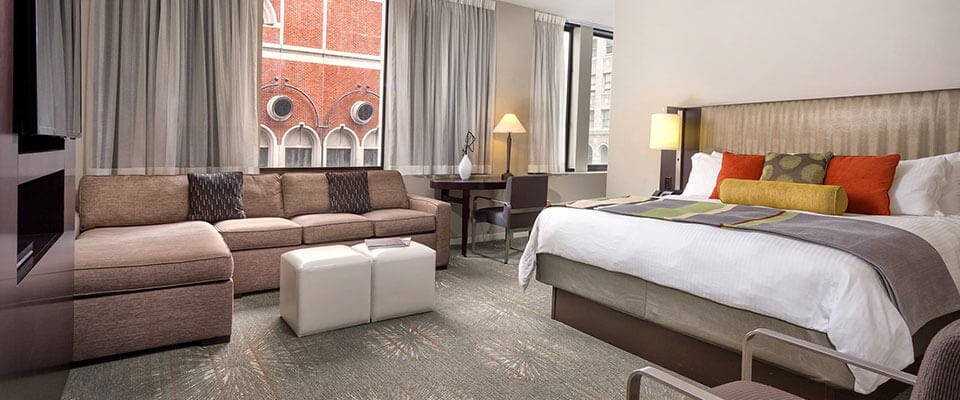 501 Post St.
San Francisco, California  94102
Inspired by famous Renaissance artist Donatello, The Donatello Hotel features elegant and original accommodations for your stay. Not only does it offer comfortable and relaxing rooms, but it also provides guests with a state of the art fitness center, spa, whirlpool, and private saunas.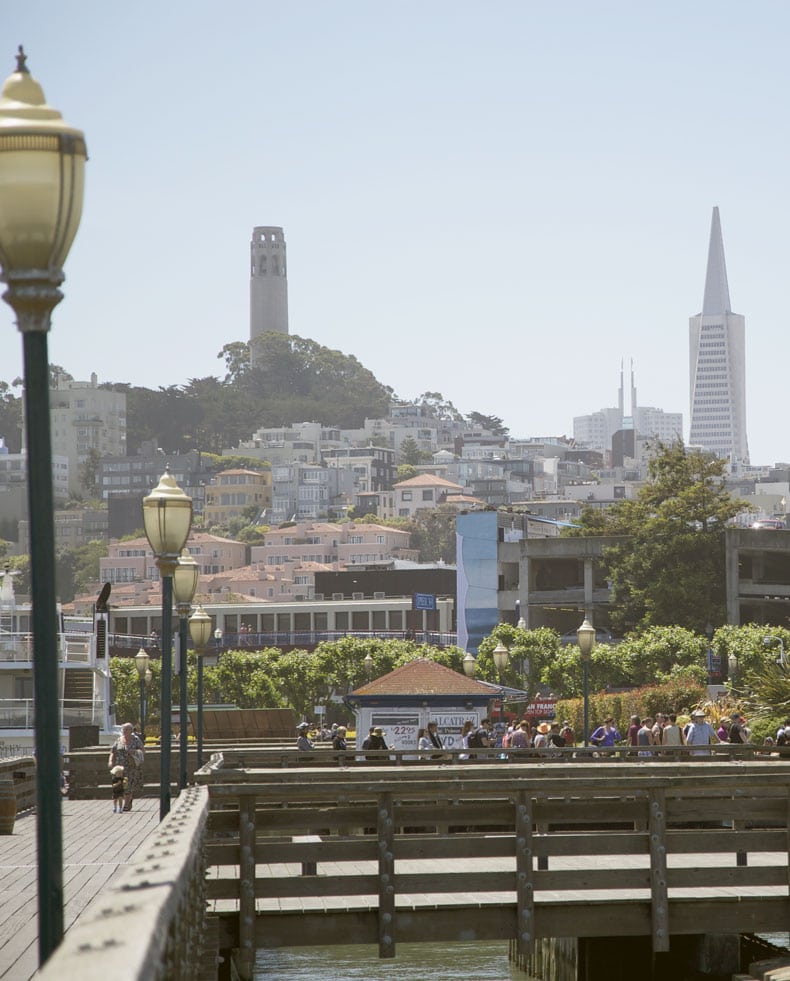 Things to Do in San Francisco
Pier 39 is one of San Francisco's most well-known and visited tourist spots that offers the ultimate travel experience. During your stay in the Bay Area, take the opportunity to enjoy Pier 39's various shops and dining options like Bubba Gump Shrimp Co. You can also enjoy the many sights and attractions offered such as the local aquarium, Pier 39 marina, or watching the sea lions swim by.
Experience the magic of Walt Disney and Mickey Mouse right here in San Francisco at the Walt Disney Family Museum. This historic and family-friendly museum features the life, history, and legacy of Walt Disney and how his dreams became a reality. It also offers several exhibits featuring some of the many talented artists who worked alongside him.
San Francisco's Chinatown is known as the world's largest and oldest Chinatown outside of Asia. Guests can experience a variety of cultural and historical attractions around every corner as well as dining at some of the best restaurants Chinatown has to offer.
Contact Us
Dr. Henry strives to provide her patients with the best quality plastic surgery service possible through genuine care and professionalism. You can call our San Francisco office at (415) 924-1313 or schedule a consultation online to learn more about our practice.
Address
450 Sutter St. Suite 1340
San Francisco, California 94108
Photo Gallery
View Before & After
Contact Us
Get in touch with Dr. Henry by filling out the form below with any questions or comments you have.