Ethnic Rhinoplasty in San Francisco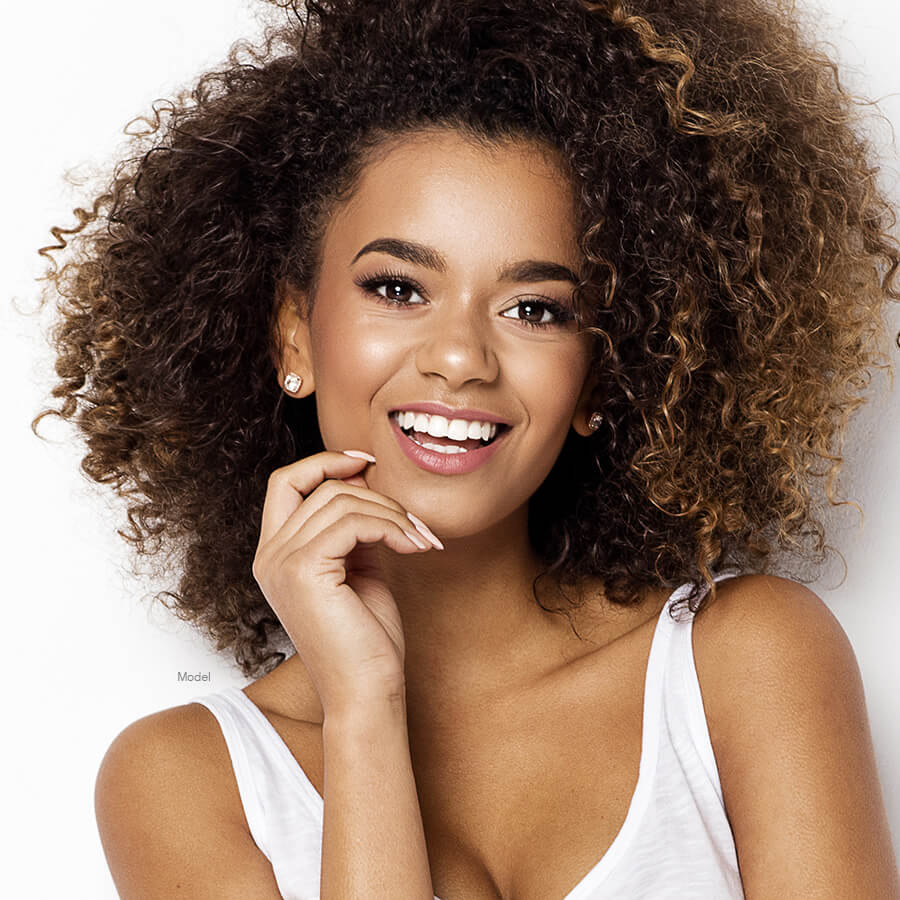 Ethnic rhinoplasty is a surgical procedure that takes physical and cultural variation into account when performing nose surgery. This procedure will produce results that are optimized for a patient's specific face and aesthetic goals. Dr. Henry is aware that different ethnicities and cultures have different aesthetic goals for nose surgery in addition to physical differences. She strives to provide optimal rhinoplasty results for all of her patients.
Dr. Henry and her team of specialists will provide you with several options to achieve your aesthetic goals.
What Are the Benefits of Ethnic Rhinoplasty?
How Is Ethnic Rhinoplasty Performed?
Ethnic Rhinoplasty Consultation

Before surgery, Dr. Henry meets with all her patients to ensure that she can provide the results they desire. She will ask questions to ensure she understands her patient's desires and provide information on how to plan for nose surgery. If patients have any questions about their ethnic rhinoplasty procedure, results, or recovery period, she will answer them.

Preparing for Ethnic Rhinoplasty

Patients should prepare for their procedure by arranging for someone to drive them to and from the surgical suite. Ethnic rhinoplasty is performed under general anesthesia, and patients will need assistance in the first 24 hours following the operation. It is advised that you arrange for your chores and meals to be completed in advance.

Ethnic Rhinoplasty Techniques

Ethnic rhinoplasty incisions will vary depending on the patient's ethnicity, aesthetic goals, and areas of the nose to be treated. In general, there are two forms of rhinoplasty: closed and open.

Closed Rhinoplasty

Closed rhinoplasty only creates incisions within the nose structure and is performed using instruments that reach into the nose. This technique was developed to reduce nose scarring. Closed rhinoplasty may be applicable for some patients, but it makes the surgery more difficult and complex. Therefore, Dr. Henry usually suggests using an open technique instead.

Open Rhinoplasty

Open rhinoplasty creates an incision on the thin strip of tissue (columella) between the nostrils to raise the nose tissue and allow for adjustments. This technique provides better access for the surgeon and makes the operation quicker, safer, and easier. Unfortunately, this technique can result in scarring on the outer surface of the nose, but it is generally well-concealed since the scar is small and on the underside of the nose.
What Are Your Concerns About Ethnic Rhinoplasty?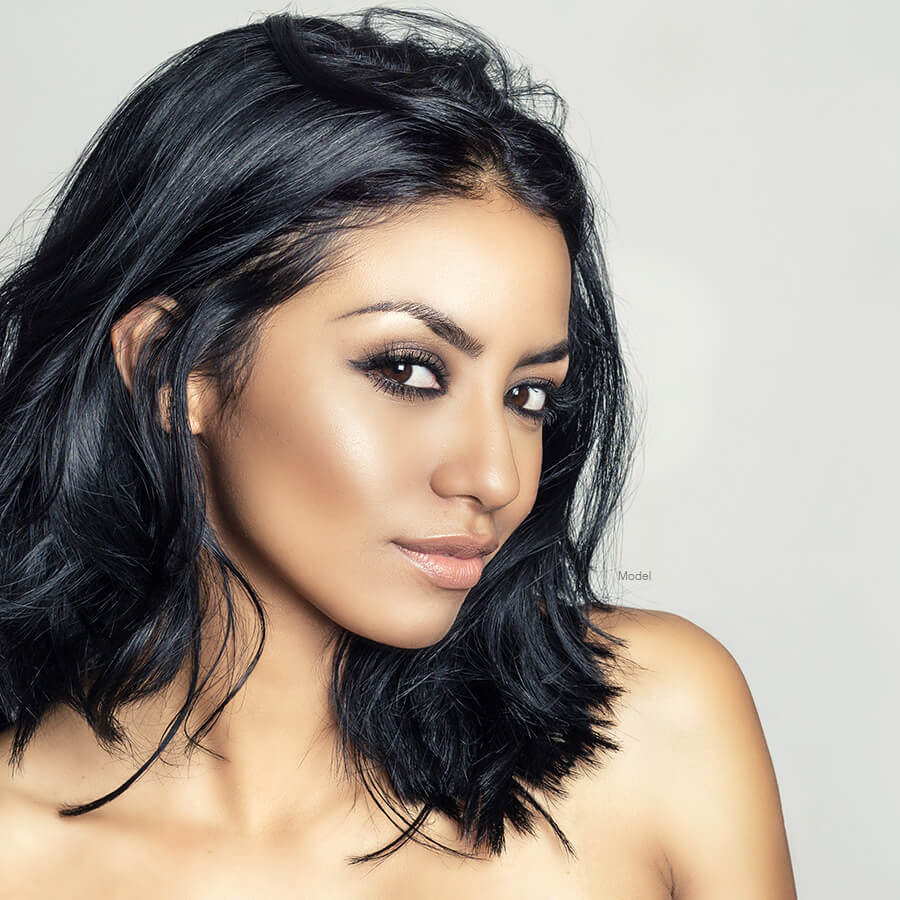 Recovery
What Is Recovery Like After Ethnic Nose Surgery?
After the procedure, you will be fitted with a nose splint that should be worn for about a week. During this time, swelling and bruising will occur. Most patients feel comfortable returning to work seven to 10 days following their operation. Vigorous activities, exposure to chemicals such as cleaning products and dust, and similar activities that could affect the recovery of the nostrils should be avoided for two to three weeks following the operation.
Scars
Will I Have Scarring After Nose Surgery?
A closed ethnic rhinoplasty will only create scars within the nose where they are not visible. Open ethnic rhinoplasty may create a small scar under the tip of the nose.
Cost
How Much Does Ethnic Rhinoplasty Cost?
The cost of ethnic rhinoplasty will vary depending on the surgery's goals, the complexity of the surgical intervention, and the fees associated with the anesthesiologist, surgeon, facility, and other factors. Dr. Henry will provide you with a personalized ethnic rhinoplasty price during your consultation.
Pain
Is Ethnic Rhinoplasty Painful?
Because ethnic rhinoplasty occurs under general anesthesia, patients should experience no pain during the operation itself. During the recovery period, patients may experience mild to moderate discomfort for a few days. These symptoms can usually be treated with over-the-counter pain medications.
Frequently Asked Questions
Am I a candidate for ethnic rhinoplasty?

Ethnic rhinoplasty is performed on non-white persons who are dissatisfied with the structure or appearance of their nose. Candidates should be in good health with realistic expectations. Ideal candidates will be non-smokers who do not have medical conditions that may impair their recovery.

What are the risks of ethnic rhinoplasty?

As with any surgery performed under general anesthesia, there are risks associated with ethnic rhinoplasty. These may include:

Allergic reaction
Infection
Poor wound healing or unfavorable scaring
Difficulty breathing
Unsatisfactory appearance

Can I combine my ethnic rhinoplasty with any other procedures?

What sort of nose variations are there between ethnicities?

Different ethnicities can have different types of noses. The main variations tend to occur in the nostrils' width, the height of the nasal bridge, and the thickness of the skin (especially at the tip of the nose). Each of these necessitates different techniques to adjust the nose. A technique to raise the nasal bridge of an East Asian nose is unlikely to be effective for a Middle Eastern patient with a high nasal bridge.

What specialized techniques can ethnic rhinoplasty include?

There are a series of techniques used for ethnic rhinoplasty depending on the physical condition of the patient's nose. In some cases, cartilage or bone grafts can be used to strengthen and support new structures within the nose (for example, raising the nasal bridge). Alternatively, small amounts of cartilage and tissue can be removed to narrow the width of a patient's nostrils or lower a nasal bridge. During your consultation, Dr. Henry will be able to explain the techniques she plans to use to achieve your aesthetic goals.
Photo Gallery
View Before & After
Contact Us
Get in touch with Dr. Henry by filling out the form below with any questions or comments you have.