A Tummy Tuck Can Tighten and Slim the Abdomen and Midsection
Abdominoplasty surgery, also known as a tummy tuck, is a procedure that can remove excess fat that has accumulated around the abdomen and waist. This procedure removes loose skin to give patients a firmer, more toned-looking midsection. Dr. Kimberly Henry is a skilled plastic surgeon, whose knowledge and experience with cosmetic procedures is sought by numerous practitioners in the field. She is the author of The Plastic Surgery Sourcebook and is a frequent guest speaker on advancing cosmetic surgery procedures in the San Francisco, CA, area and beyond.
What is a Tummy Tuck?
Tummy Tuck surgery is an excellent option for women who find themselves yearning for a slimmer, firmer abdomen. This procedure is especially sought-after by women who may have had more than one child and found that their stomachs never quite looked the same after pregnancy.
Tummy tucks are also beneficial for dealing with loose and sagging skin resulting from dramatic weight loss. Ultimately, any woman who is unhappy with the appearance of their abdominal region may benefit from this procedure.
Dr. Henry assesses the health of each patient individually and will create a customized surgical plan to target the areas of greatest concern.
Determining Candidacy
Candidates should be in good overall health and committed to staying in good shape to maintain the form created by tummy tuck surgery. It is recommended that patients be within normal range of their body weight and are not planning on becoming pregnant. A tummy tuck can help address:
Weak abdominal muscles
Loose, saggy skin around the midsection
Stubborn and excess abdominal fat
Stretch marks
How a Tummy Tuck Works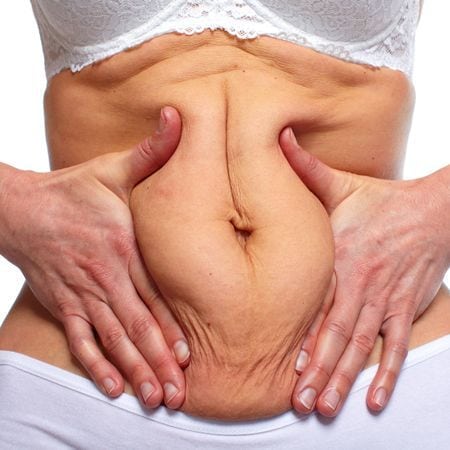 Dr. Henry assesses the health of each patient individually and will create a customized surgical plan to target the areas of greatest concern. To achieve your transformation, Dr. Henry will balance the aesthetic benefits of skin and tissue removal with providing the least invasive treatment.
During your consultation with Dr. Henry, you will have the opportunity to show and explain the areas that are of greatest concern to you. She will make recommendations and give you a sense of what the surgical procedure can realistically accomplish. Tummy tuck surgery is frequently combined with breast lift surgery, liposuction, and post weight loss surgery.
Tummy tuck surgeries generally involve removing loose skin, tightening abdominal muscles, and eliminating stubborn or irregular deposits of fat. Some tummy tuck surgeries involve repositioning the naval while eliminating the appearance of stretch marks when extra skin is removed.
After Your Surgery
Patients anticipating a tummy tuck should plan on taking two weeks off of work and will need to spend much of this time resting. In the first few days after surgery, it will be important to have someone to help you accomplish tasks that you may be too sore to complete on your own.
Patients will need to wear compression garments and empty any surgical drains to prevent fluid from building up in the abdomen. Patients can expect to feel well enough to return to their usual routines after approximately two weeks.
Schedule Your Consultation Today
If you would like to improve the tone and appearance of your abdomen and midsection, please schedule a tummy tuck consultation with Dr. Henry today. She will assess your individual concerns and create a surgical plan to achieve your aesthetic goals. Contact us at (415) 924-1313 or visit us online to make an appointment at our San Francisco, Davis, Greenbrae, or Petaluma offices.
Photo Gallery
View Before & After
Contact Us
Get in touch with Dr. Henry by filling out the form below with any questions or comments you have.