Marin County Cosmetic Nose Surgery Serving Sacramento and San Francisco
Rhinoplasty, also known as cosmetic nose surgery or nose job surgery, can alter a person's appearance and self-perception. By reshaping the nose to better complement the other facial features, Dr. Kimberly Henry can dramatically improve a patient's overall appearance with only one localized procedure. At her practice in Marin County, Dr. Henry offers cosmetic nose surgery to those in the Sacramento and San Francisco areas. She has performed rhinoplasty to help hundreds of patients from Greenbrae, Davis, Santa Rosa, and other Northern California communities enhance their appearance.
---
Why Choose Cosmetic Nose Surgery?
For many of Dr. Henry's cosmetic nose surgery patients from Sacramento, San Francisco, and Marin County, the biggest reason to undergo cosmetic nose surgery is to enhance their appearance. Those who are troubled by the size or shape of their nose often choose to undergo rhinoplasty. By sculpting the nose, Dr. Henry can transform one's facial appearance, which may also have a positive impact on his or her self-confidence.
Rhinoplasty also offers important benefits to those whose breathing is obstructed by structural problems or as the result of an injury. Dr. Henry can restructure the airway during cosmetic nose surgery, helping to improve breathing for patients affected by a deviated septum or another structural abnormality that makes breathing difficult.
---
The Cosmetic Nose Surgery Procedure
Cosmetic nose surgery is an intricate procedure requiring as much artistic flair as medical expertise, and should be performed only by a qualified professional like Dr. Henry in Marin County. Every cosmetic nose surgery is a little different because each nose is unique and the goals of each patient vary. However, each procedure has some common characteristics.
During cosmetic nose surgery, the underlying bone, cartilage, and tissue are sculpted in order to change the shape of the nose or improve breathing. Dr. Henry will usually access the cartilage through incisions located discreetly either between the nostrils or completely inside the nose. In order to reshape the bridge and tip of the nose, Dr. Henry will either remove some cartilage and bone or augment it using an implant. For patients whose nostrils need to be resized, she will remove a small wedge from the base of the nostril, where it can be reconnected without obvious scarring. After Dr. Henry has reshaped the nose, she will carefully close the incisions to complete the procedure.
Cosmetic Nose Surgery Recovery and Results
At Dr. Henry's office in Marin County, cosmetic nose surgery is performed as an outpatient procedure. Patients from Sacramento, San Francisco, and elsewhere will be able to return home the day of surgery. All cosmetic nose surgery patients should be prepared to rest and relax for the first few days after surgery without exerting themselves. Because the nose is particularly fragile as it heals, patients will need to wear a protective splint for about a week after surgery. Most patients can safely return to work after about 10 days, and may resume normal exercise and other physical activity after two or three weeks.
It may take as long as a year for the final results of cosmetic nose surgery to be visible, but for most patients this is a small price to pay for a beautiful new look that may last a lifetime. Each nose that has been surgically altered by Dr. Henry in Marin County is a unique work of art designed to meet the patient's needs and goals.
Contact Dr. Kimberly Henry in Marin County
Dr. Kimberly Henry, based in Marin County, is absolutely committed to offering cosmetic nose surgery to her patients from Sacramento, San Francisco, Davis, Santa Rosa, Greenbrae, and throughout Northern California. The decision to undergo a cosmetic procedure should not be taken lightly, and only a qualified surgeon such as Dr. Henry can offer the sort of high-level treatment that leads to the best possible results. To learn more, or to schedule a consultation with Dr. Henry in Marin County, contact the practice of Dr. Kimberly Henry today.
Photo Gallery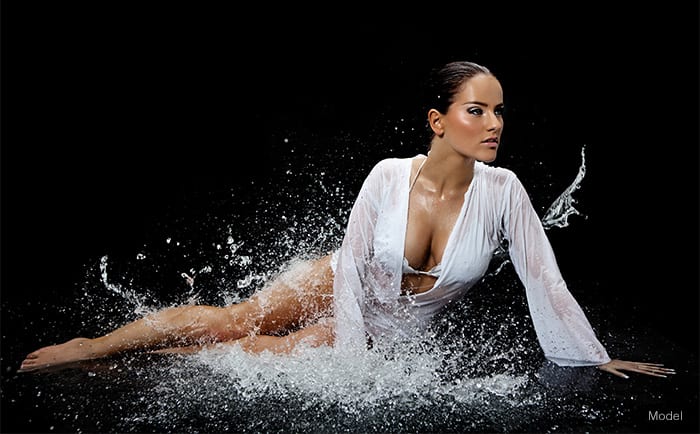 View Before & After
Contact Us
Get in touch with Dr. Henry by filling out the form below with any questions or comments you have.