Restylane® injections are safely administered to San Francisco Bay Area patients at the esteemed centers of Dr. Kimberly A. Henry. Approved by the Federal Drug Administration in 2004, Restylane® has ushered in a whole new era of wrinkle treatment. Whereas BOTOX® Cosmetic specifically targets furrowed brows, Restylane® can effectively treat lines across the forehead, nasolabial lines that run from the nose to the mouth, and marionette lines that lead down from the mouth towards the chin.
Restylane® injections contain a substance called hyaluronic acid, which forms naturally in the body. Hyaluronic acid is hydrophilic; it attracts water molecules and binds to them, boosting moisture, plumping the skin, and smoothing unwanted wrinkles. Restylane® injections increase the body's supply of hyaluronic acid to its optimal level so that maximum hydration is assured and its age-defying benefits are obtained.
The advantages of Restylane® are similar to those of BOTOX® Cosmetic and other injectable facial treatments: it can help patients to look and feel years younger without disrupting their lifestyles. Restylane® injections are quick and painless, and it's possible to resume normal activities almost immediately following treatment. The resulting youthful glow can last for up to six months, at which time the extra hyaluronic acid will have harmlessly dissipated into the body.
Please contact Dr. Kimberly A. Henry today for facial rejuvenation with Restylane® at one of her San Francisco-area centers.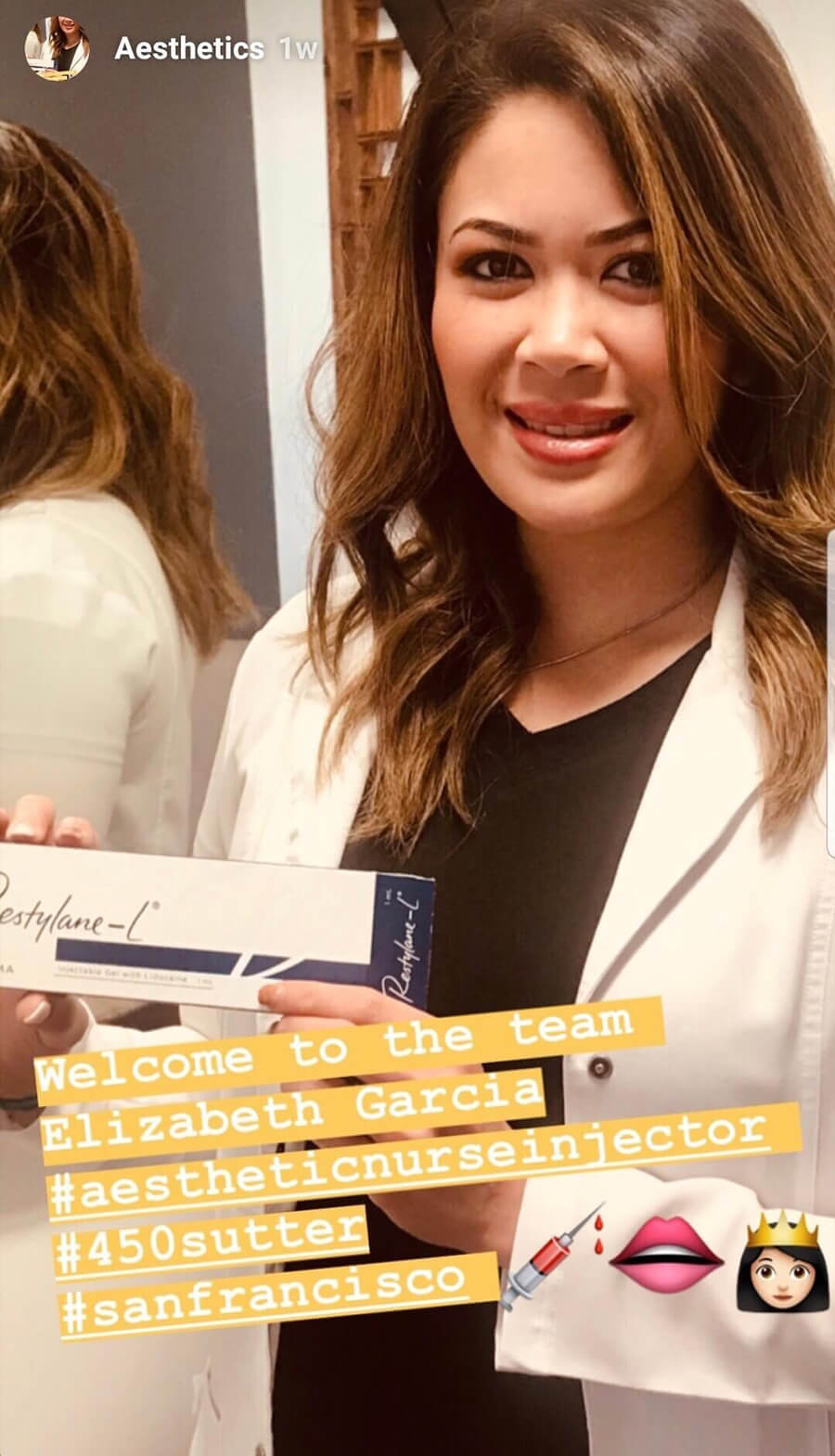 Aesthetic Nurse Injector
Elizabeth
Photo Gallery
View Before & After
Contact Us
Get in touch with Dr. Henry by filling out the form below with any questions or comments you have.