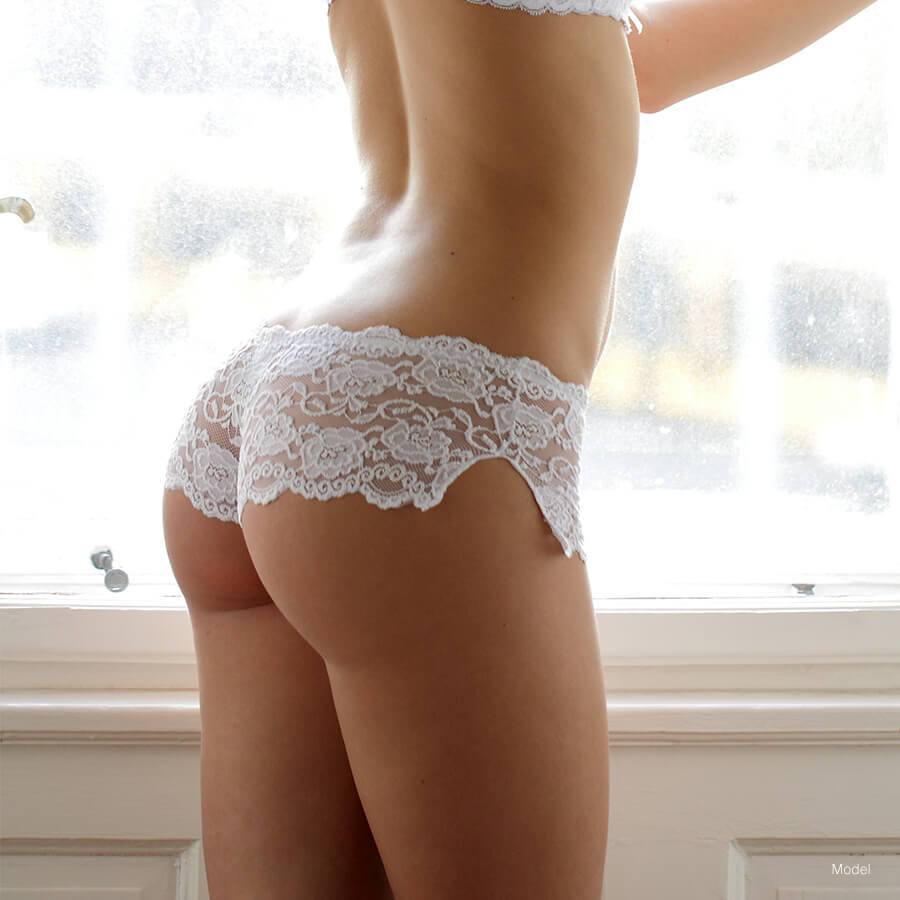 Some patients may struggle with a naturally flat or unshapely backside, while others experience loose skin along their thighs as they age. While diet and exercise can help address these concerns for some people, others may require plastic surgery to achieve the look they want.
Fortunately, Dr. Henry performs thigh and buttock lifts to produce tighter and more slender contours for an aesthetically pleasing lower body shape.
Dr. Henry and her team of specialists will provide you with several options to achieve your aesthetic goals.
What Are the Benefits of a Thigh-Buttock Lift?
What Are My Procedure Options?
---
Patients unhappy with the appearance of their thighs and butt can look into getting thigh-buttock lift. Thigh-buttock lift is a surgical procedure that reshapes the thighs and backside by eliminating excess fat and tighten the skin to produce a smooth, toned, and sexy lower body contour.
Consultation

Dr. Henry's outstanding results are due to a combination of her skill and thorough consultation process. During your consultation with Dr. Henry, you will discuss your ideal appearance and the areas you wish to address so she can determine the best technique for your procedure.

Inner Thigh Lift Surgery

Inner thigh lift surgery is ideal for patients who struggle with loose skin hanging from their inner thighs. During your procedure, an incision will be placed that extends from the groin crease at the front of the thighs and down around to the buttock crease. Excess skin is then removed, and the remaining skin is lifted to create an aesthetically pleasing appearance. Incisions are closed using surgical sutures.

Full Thigh-Buttock Lift Surgery

Performing a full thigh-buttock lift will require longer incisions. During your procedure, incisions are made in the crease between the buttocks and thighs that then extend around the groin, up over the side of the abdomen, over the flank, and across the back. Once the incisions are placed, excess skin is lifted upward and removed from the thighs and buttocks, and the incisions are then closed.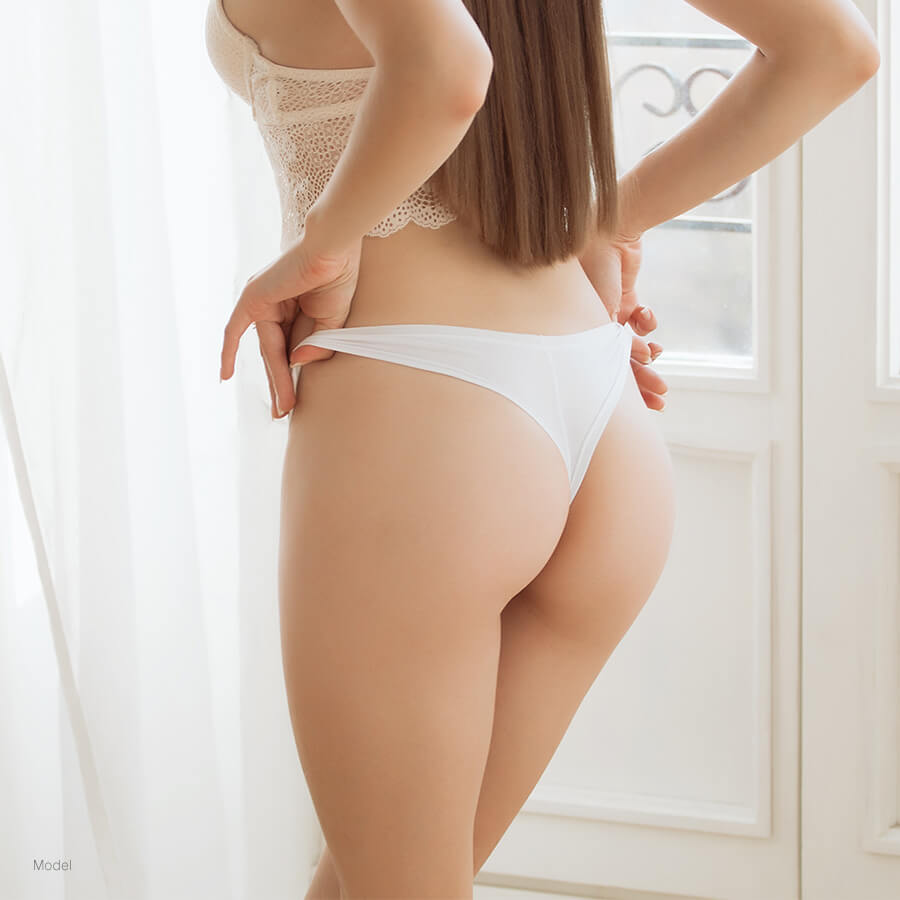 Recovery
Following your surgery, a compression garment will be placed on the treated area to protect your new contours and minimize swelling.
Swelling and bruising will occur but should resolve after a few weeks. You will be asked to avoid all strenuous activities for at least six weeks unless instructed otherwise by Dr. Henry. You should be able to return to work three weeks after your procedure.
Results
After your thigh-buttock lift, you can typically expect your thigh and buttock area to be more contoured and shapely. The results are generally long lasting if proper exercise and diet are maintained.
Scars
Dr. Henry makes sure to place incisions in inconspicuous locations that can be easily hidden underneath clothing. Any scars that form will likely fade over time.
Cost
The cost of your thigh-buttock lift will vary based on several factors, including surgical fees, anesthesia fees, and technique. During your consultation, Dr. Henry will provide you with a price sheet and determine the best strategy to make sure you reach your goals.
Frequently Asked Questions
Am I a good candidate for thigh-buttock lift surgery?

Ideal candidates should be in good health and have realistic expectations regarding their results. You will also be asked to stop smoking for a few weeks before and after your procedure. Additionally, Dr. Henry will evaluate your medical history and physical characteristics to determine if you are a good candidate for butt and/or thigh lift surgery.

What type of anesthesia will be used for my procedure?

The thigh-buttock lift procedure is performed under general anesthesia on an outpatient basis unless otherwise advised by your surgeon.

Are there any risks or side effects involved with thigh and butt lift surgery?

As with most surgical procedures, there are some risks involved with thigh and butt lift surgery. These include:

Infection
Bleeding
Poor wound healing
Skin loss
Unfavorable scarring
Photo Gallery
View Before & After
Contact Us
Get in touch with Dr. Henry by filling out the form below with any questions or comments you have.