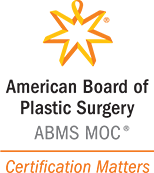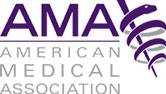 Dr. Kimberly A. Henry offers premier plastic surgery in the San Francisco area characterized by the highest standards of medical excellence and professionalism combined with personal warmth and a genuine, caring attitude. She is highly educated, well trained, and active in the medical and plastic surgery community in San Francisco and California.
Dr. Kimberly A.
Henry belongs to a number of prestigious medical and honor societies, including the American Medical Association, American Board of Plastic Surgery, and the California Plastic Surgery Society.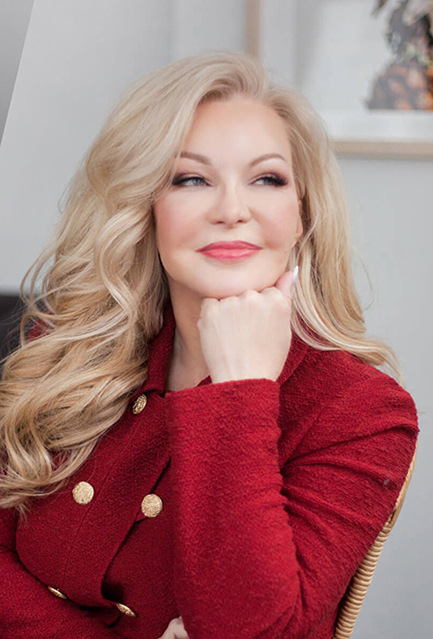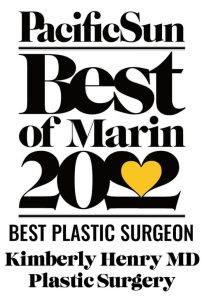 Dr. Henry received her Bachelor's Degree from the University of Southern California and her Medical Doctorate from UC Davis School of Medicine. She completed her general surgery training at the Oregon Health Sciences University Hospital and her plastic surgery training at the Rush Presbyterian/St. Luke's Medical Center in Chicago. She earned a second fellowship in aesthetic and breast surgery at St. Vincent's Hospital in Portland. She now has four locations, providing cosmetic plastic surgery to Marin County, as well as much of Northern California. A frequent guest speaker for local organizations and a best selling author of two helpful guides to cosmetic surgery, Dr. Henry boasts ample qualifications and a reputation for artistry and honesty.
Our cosmetic and plastic surgery facilities in Marin and the Bay Area are spacious and elegant, featuring state-of-the-art surgical suites, the most up-to-date equipment, and the special privacy cosmetic surgery patients often seek. The luxurious atmosphere accents a relaxing, comfortable environment that also allows us to monitor each patient closely through every stage, from pre-surgery to post-operative care.
The entire staff of our plastic and cosmetic surgery offices in Marin, Sacramento, and Sonoma County is fully trained and thoroughly committed to the care and comfort of our patients. Our entire practice is devoted to plastic surgery services and caters exclusively to the unique needs of our patients.
Dr. Henry has been a guest on numerous national and local television and radio news shows and is a frequent guest speaker for local community organizations discussing plastic surgery advancements in San Francisco. She is the author of The Plastic Surgery Sourcebook (Lowell House, 1999) and The Facelift Sourcebook (Lowell House, December 2000).
Dr. Kimberly A. Henry belongs to a number of prestigious medical and honor societies, including the American Medical Association, American Board of Plastic Surgery, and the California Plastic Surgery Society.
---
BOOKS BY DR. HENRY
THE FACE-LIFT SOURCEBOOK
This easy read shares extremely intimate experiences where everyday people, not just Hollywood types, confront an aging appearance. People in their thirties to eighties often have to deal with emotional issues first. Consulting patients during the first phase of the face-lift process is a very interesting study.
Patients ask, "Should I or shouldn't I?" Does "should" mean 'is it safe' or 'can I afford it'? Or, is it questioning whether it is morally or socially okay to have cosmetic surgery. Feelings of guilt and self-conflicting agendas often lurk behind these questions. "Enhancing our own appearance is partially about a woman's power – a tremendous power to increase the options in her life," says Dr. Henry. "Expectations must be reasonable – a face-lift will not bring back your boyfriend, it won't keep a wandering spouse close to home."
With a knack for explaining emotional issues and technical procedures, Dr. Henry takes you on a journey through the face-lift process. With helpful illustrations and photographs, she supplies all the vital information a person needs to research a face-lift. Henry specifies how the procedures are performed, how many hours each procedure entails, which anesthesia is used, what to expect during recovery and how much each procedure costs.
Order THE FACE-LIFT SOURCEBOOK today
---
THE PLASTIC SURGERY SOURCEBOOK
If you've ever had a "meaningful mirror encounter," you may have also contemplated plastic surgery. Whether you are interested in a subtle touch-up procedure or a more dramatic change in your appearance, cosmetic surgery is one option in the quest for improvement.
The Plastic Surgery Sourcebook provides valuable information on what to expect in terms of cost, time, and recovery, as well as how to choose a surgeon who is specifically trained in the procedure you're interested in. Dr. Kimberly A. Henry and Penny S. Heckaman provide a clear perspective on the entire process, from making the initial decision to what to expect after surgery. Before-and-after pictures depict potential results for various popular surgical and non-surgical procedures, including:
Facelift
Liposuction
Eyelid surgery
Laser surgery
Nose surgery
Collagen injections
Forehead lift
Breast augmentation
Cosmetic tattoo
Breast lift
Breast reduction
Hair transplants
More than a half-million people each year use cosmetic surgery to improve their outlook by smoothing those gravity grooves or correcting a disproportionate feature, and with satisfying results. The Plastic Surgery Sourcebook can help you find out if plastic surgery in San Francisco is right for you.
Photo Gallery
View Before & After
Contact Us
Get in touch with Dr. Henry by filling out the form below with any questions or comments you have.