Breast Reduction Surgery Can Improve Your Appearance and Reduce Chronic Back Pain
If you are looking to relieve the discomfort and embarrassment caused by large breasts, Kimberly Henry, MD, can perform breast reduction surgery at her San Francisco, CA, area practice. Our Greenbrae location has a fully equipped surgical suite. There, we can perform safe, comfortable procedures in a relaxed environment. For Dr. Henry, every operation is a personalized procedure. She will listen closely to your needs, and she will consider your emotional wellbeing throughout your treatment. Most importantly, she is highly skilled. Therefore, your breast reduction will involve minimal risks, and your recovery will be as easy as possible. You will also enjoy natural-looking results that will improve your appearance, long-term health, and self-confidence.
Are You a Candidate for Breast Reduction?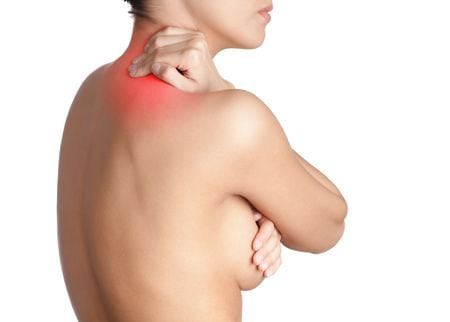 If you feel that your breasts are disproportionately large for your figure, you may be a candidate for breast reduction. In particular, this treatment can be an effective way to improve:
Neck and upper back pain due to unusually heavy breasts
A limited range of physical activities
Chafing and irritation beneath your breasts
Stretched skin and areolas
Displaced nipples
Drooping breasts and compromised figure
To qualify for breast reduction, you should have good overall health. Skin conditions, autoimmune diseases, and blood disorders may make you ineligible for treatment. Further, you should be at or near a healthy weight.
Dr. Henry understands that the decision to undergo breast reduction can be an emotional one, and her compassionate, empathetic demeanor will set you at ease.
The Breast Reduction Procedure
Prior to your breast reduction surgery, Dr. Henry will carefully plan your procedure. No matter which of our three convenient locations you visit, we provide a warm and welcome environment where you will feel comfortable explaining your goals. Dr. Henry understands that the decision to undergo breast reduction can be an emotional one, and her compassionate, empathetic demeanor will set you at ease. At this appointment, she will also address any questions or concerns you may have. The surgery itself will take place at our Greenbrae surgical center, which is fully equipped with the latest technology.
There are several techniques that Dr. Henry may use to perform your breast reduction. Together, you can choose the most appropriate option. First, you will receive anesthesia and general sedation. Then Dr. Henry will create incisions in your breasts. Depending on your needs, she will use either an anchor-shaped incision or a vertical incision before removing fat tissue and excess skin. She may also perform liposuction to help eliminate unwanted fat. Finally, she will close the incisions, using stitches that result in minimal scarring. If you wish to remove a relatively small amount of fat, Dr. Henry may perform liposuction only.
After Breast Reduction Surgery
Breast reduction will involve several weeks of recovery. For the first few days, you will need to wear surgical bandages and possibly drains to help eliminate fluid. Following this, you will switch to a special compression bra for several weeks. During your recovery, you will need to rest and avoid strenuous lifting and high-impact activities for three to four weeks. At the same time, however, it is important to walk around, as moderate activity can help stimulate blood flow and speed healing. You should be able to return to your regular activities in approximately six to ten weeks. Dr. Henry can help you determine when you should resume your complete exercise regimen. Once you have fully healed, you may find that your smaller breasts allow you to engage in a much wider range of activities than you could participate in prior to breast reduction surgery.
Although recovery does take some time, most patients feel that this time investment is very worthwhile. The procedure can have dramatic benefits, touching nearly every aspect of your life. Plus, when you maintain a healthy weight, the results are permanent. When swelling subsides, your breasts will be smaller and your figure more proportionate. It may even appear as though you have lost a significant amount of weight. In turn, you could enjoy greater self-esteem, and you could feel more confident wearing bathing suits, sundresses, and other clothing. Perhaps most importantly, breast reduction can have significant health benefits. By eliminating excess weight from your chest, the procedure can take the strain off nearby muscles. In this way, it can decrease neck and back pain. Because of the practical advantages of breast reduction, the procedure is often covered by insurance.
Contact Us to Schedule a Consultation
To learn more about breast reduction and to find out how the procedure can benefit you, contact Dr. Henry's office online today. You can also reach our Petaluma location at (707) 778-2313, our Davis office at (530) 756-7663, or our Greenbrae facility at (415) 924-1313.
Photo Gallery
View Before & After
Contact Us
Get in touch with Dr. Henry by filling out the form below with any questions or comments you have.