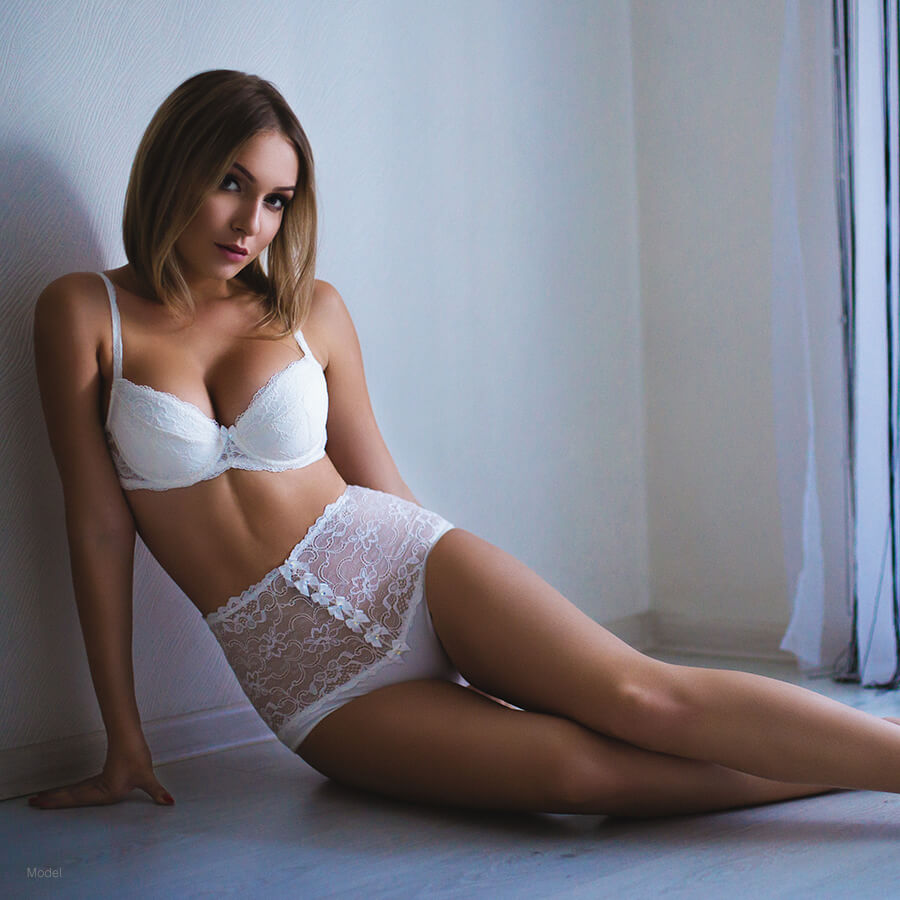 At Dr. Kimberly Henry's renowned plastic surgery practice, we pride ourselves in offering the latest and most cutting-edge technology in the plastic surgery industry to our patients. That is why truSculpt® is a welcome addition to our inventory of clinically proven, non-invasive techniques designed to contour your body for a fitter, slimmer, and more toned you. The truSculpt® system empowers patients with its personalized, no-surgery, no-downtime approach to body sculpting.
Just need to eliminate stubborn fat? The truSculpt® iD is clinically proven to minimize inflexible areas of fat around your body, leaving you with confidence and a more youthful shape in areas you never thought possible.
Fitness minded? Then you might want to try truSculpt® flex, a customized muscle-sculpting treatment that calibrates to your level of fitness, shape, and overall goals in muscle tone.
If fat loss is your focus try our truSculpt® ID. It is the latest radio frequency device that offers up to 24% fat reduction while tightening skin in the treatment area as well.
What Are The Benefits of truSculpt® iD and truSculpt® Flex?
How Is truSculpt® iD Performed?
Monopolar Radio Frequency

Monopolar radiofrequency technology is turning heads in the cosmetic industry for its efficient and effective ability to selectively target fat, achieving an average of 24 percent fat reduction in target areas after just one treatment.

These low-frequency waves penetrate the subdermal area for deep, accurate contact with the fat layer.

Real-Time Temperature Control

With real-time temperature control, your skin temperature is continuously monitored so that energy levels can be adjusted to reach and hold a therapeutic temperature of less than 45 degrees Celsius in the fat while maintaining a skin temperature of three to four degrees cooler.

Noticeable Results

The energy delivered to heat the selected fat deposits damages the cells to the point where your body decides to extract them naturally. The eliminated fat is processed from the body over three to four months.
How Is truSculpt® flex Performed?
Prep Mode
Because of the customizable features of truSculpt® flex, patients can receive three treatment modes in up to eight areas at the same time. Based on electrical pulses of three different frequencies, the prep mode creates twisting motions similar to those experienced during a warm-up exercise. This allows muscles to stretch and slowly build a tolerance to further contractions.
Tone Mode
This pulse is similar to performing squats and involves contracting muscles until the point of fatigue. By mimicking strength training programs, this mode results in increased strength and endurance.
Sculpt Mode
Most similar to crunches, this mode is similar to fast, deep, and sequential contractions of the muscle. The natural abilities of muscle-building are emulated to increase muscle mass and increase the basal metabolic rate.
Flexible Electrical Stimulation
The carefully engineered ergonomics of the truSculpt® handpiece allows for the multi-directional muscle contraction, stimulating entire muscle sets for better body coverage.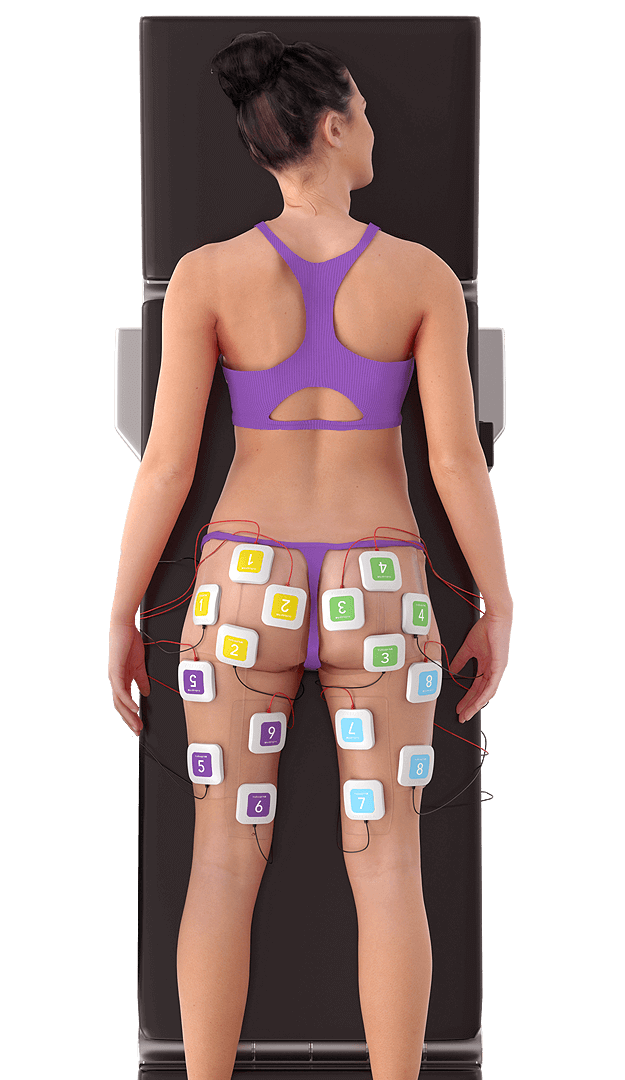 What Are The Concerns of truSculpt iD and flex?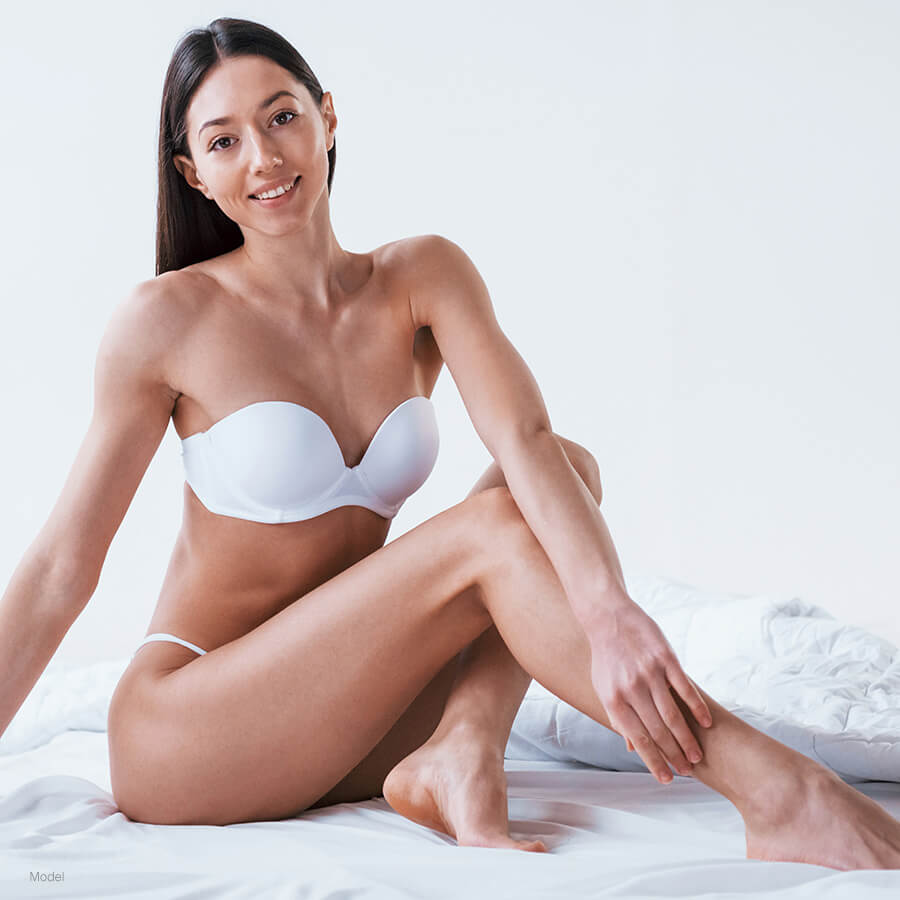 Recovery
The truSculpt® system requires no recovery time. This non-invasive technology allows patients to get back to their daily activities immediately following treatment. Some patients may notice slight tingling, muscle soreness, or tenderness, but this should subside over the following days.
Scars
The truSculpt® system is non-surgical; therefore, this technology results in zero scarring and zero signs that any procedure was done.
Cost
Your truSculpt® procedure will vary in price, depending on the number of areas being treated, the amount of sessions, and general fees related to Dr. Kimberly Henry's practice.
Please feel welcome to bring up your concerns with costs during your consultation with Dr. Henry.
Pain
Patients may experience acute localized pain in areas where truSculpt® was applied; however, truSculpt® is designed to feel similar to a hot stone massage. You may experience sensitivity in these areas and some mild inflammation, but patients are not expected to experience any real pain. Discomfort can be alleviated with over-the-counter pain medication.
Frequently Asked Questions
When will I see results?

Results for the truSculpt® flex can be seen within eight to 12 weeks after your last session. For truSculpt® iD, effects usually reach their peak at 12 weeks.

What are the common treatment areas for truSculpt®?

The truSculpt® flex commonly treats the abdomen, flank, buttocks, and thigh areas. The truSculpt ®iD commonly minimizes fat in the abdomen, flanks, upper arms, and inner or outer thighs.

How many treatments are needed?

Four treatment sessions are usually recommended for the truSculpt® flex, while truSculpt® iD patients typically benefit from just one 15-minute treatment. More treatment sessions may be recommended for maximum results.
Photo Gallery
View Before & After
Contact Us
Get in touch with Dr. Henry by filling out the form below with any questions or comments you have.