Posted October 27, 2014 in Plastic Surgery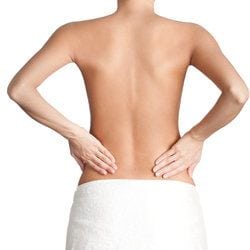 Modern plastic surgery offers patients greater safety and comfort than ever before. From natural-looking breast augmentation and body contouring surgeries to face lift, rhinoplasty, and blepharoplasty, procedures have benefited from remarkable advances in techniques and technologies, while plastic surgery has evolved into a mainstream form of medicine that brings millions of patients into practices throughout the United States each year. There has truly never been a better time for people to take control over their own destinies and achieve the precise appearance they crave.
Although most plastic surgery procedures are associated with tremendously impressive and constantly improving safety profiles, especially when they are performed by experienced surgeons such as Kimberly Henry MD, there are risks involved with any form of surgery. Fortunately, serious risks are extraordinarily rare with most plastic surgery procedures. Dr. Henry further minimizes these risks by carefully evaluating the candidacy of each patient for the procedure in which he or she is interested, suggesting alternative procedures to those who are not good candidates.
Far more common than serious complications are minor, temporary side effects. In fact, it is almost certain that patients will experience some side effects after undergoing plastic surgery, mild though they may be. Nevertheless, Dr. Henry believes that patients should be fully aware of these side effects before committing to surgery so that they can make informed, confident decisions regarding their care. Therefore, during consultations between her and her patients at her state-of-the-art office in San Francisco, side effects after plastic surgery are discussed in honest, straightforward detail.
General Side Effects of Plastic Surgery
Each type of plastic surgery will have its own unique side effects and risks, which Dr. Henry explains during one-on-one consultations with patients. However, there are a few common side effects that are possible with virtually every type of plastic surgery. These are usually temporary, with many subsiding within days if not hours of the procedure:
Discomfort or mild to moderate pain, which can generally be controlled through over-the-counter medication or medication prescribed by Dr. Henry
Swelling at the surgical site
Itching, redness, and tenderness at the incision sites
Bruising at the surgical site
Numbness of the skin
Drainage of fluid at the surgical site, which may, depending on the type of surgery, be facilitated by a surgical drain provided by Dr. Henry
One side effect of surgery that should also be expected is scarring. Any time an incision is made in the skin, a scar will likely result. While the scar will fade and flatten over time to some degree, it will never disappear completely. Fortunately, Dr. Henry is a master of the discreet incision and is generally able to make the smallest incisions possible in strategic locations where they will be easily concealed. Nevertheless, patients cannot expect to avoid visible scarring altogether.
Learn More about the Most Common Side Effects after Plastic Surgery
To learn more about the most common side effects after plastic surgery, or to schedule your initial consultation with Dr. Kimberly Henry, please contact our plastic surgery center today.