Posted October 17, 2014 in Plastic Surgery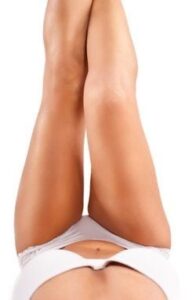 Cosmetic surgery patients throughout the San Francisco Bay Area have come to Dr. Kimberly Henry because of her close attention to detail and patient needs. Whether someone would like to undergo liposuction to remove unwanted pockets of fat or breast augmentation surgery to enhance the size of their breasts, Dr. Henry is here to help.
We'd like to look at 10 compelling reasons why patients undergo cosmetic plastic surgery. Some of them you may not have expected.
Reason #1: Lines, Wrinkles, and Sagging
The natural aging process and excessive sun exposure can leave you looking much older than you really are or than you feel. Plastic surgery is a great way to tighten the skin and make these problematic lines and wrinkles disappear.
Reason #2: Injuries That Cause Disfigurement
Injuries sustained in accidents, assaults, and other kinds of incidents can lead to disfigurements of various kinds. Plastic surgery can serve an important reconstructive function in these cases, allowing you to have a restored appearance.
Reason #3: Excess Fat In Different Problem Areas
Even if you exercise regularly and eat healthy, there may be some problematic pockets of fat on your body that do not go away. Liposuction is a sure way to get rid of these pockets of fat when natural methods prove ineffective.
Reason #4: Getting (or Keeping) the Edge In Your Career
First impressions mean a lot in social situations, but they can be especially crucial with job interviews and any sorts of careers in which you have to serve as a public face. This is where undergoing plastic surgery can give you a major edge.
Reason #5: Loose Skin from the Effects of Aging
In addition to lines and wrinkles, the natural aging process can lead to sagging of the skin, which can be especially noticeable around the face, neck, and jowls. The chest/breasts and the upper arms can be affected as well. Plastic surgery is the surefire way to tighten the skin and look years and years younger.
Reason #6: Loose Skin from Major Weight Loss
When a person loses a lot of weight, his or her skin will often droop or sag while also being riddled with stretchmarks. This is part of the nature of skin laxity, and the only way to improve body contour in these cases is to undergo a body sculpting surgery, which involves the removal of the excess skin and tightening of your overall body contour.
Reason #7: Changes to the Body After Pregnancy
As with major weight loss, pregnancy can lead to major changes to the body, including loose skin, facial lines, and sagging breasts. A mommy makeover procedure can restore the appearance of a woman following pregnancy.
Reason #8: Medical Issues Possibly Related to Cosmetic Issues
If you have a deviated septum, one way to improve your breathing passages and address this matter is to undergo a rhinoplasty. If there are cosmetic issues related to the rhinoplasty, these can potentially be revised during the surgery.
Reason #9: Avoiding Teasing and Self-Consciousness
Teasing and self-consciousness can occur due to cosmetic issues. This is especially true for children who have large and/or protruding ears, for example. Undergoing an ear pinning surgery (otoplasty) can improve the overall appearance of the ears and prevent further teasing.
Reason #10: Improving Your Confidence and Sense of Self
When you don't feel that you look your best, it can have a major affect on your self-esteem. Undergoing cosmetic plastic surgery can improve your sense of self and give you added confidence to face the day.
Schedule a Consultation with a Plastic Surgeon
For more information about your many options available for aesthetic enhancement and rejuvenation, be sure to contact our cosmetic plastic surgery center today. Dr. Henry and her entire team look forward to your visit and helping you look your very best.