Posted November 19, 2014 in Plastic Surgery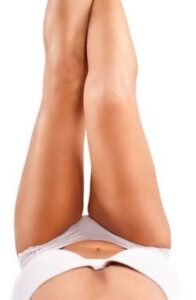 If you are just now beginning to consider breast augmentation, rhinoplasty, tummy tuck surgery, or any other form of plastic surgery, you may already be feeling overwhelmed in your attempts to search for an experienced, talented plastic surgeon. What you may not realize at this point is that "plastic surgeon" and "cosmetic surgeon" are not synonymous phrases. In fact, any professional with a medical license can advertise himself or herself as a "cosmetic surgeon," even if he or she has never received any specialized training in plastic surgery. Indeed, many of these professionals have never had training in any surgical specialty whatsoever.
In your search for a plastic surgeon, there are several criteria that your ideal surgeon should meet. Above all else, however, he or she should be certified by the American Board of Plastic Surgery. Only surgeons certified by this prestigious organization have earned the right to call themselves plastic surgeons, through years of rigorous training, continuing education, and practical experience. You can trust that a board-certified plastic surgeon has demonstrated his or her ongoing commitment to patient safety and satisfaction consistently throughout his or her career.
San Francisco board certified plastic surgeon Kimberly A. Henry MD would welcome the opportunity to show you why she is the right surgeon to perform your procedure. Her board certification is just one very important factor that distinguishes her from the average "cosmetic" surgeon vying for your attention. We invite you to discover for yourself the difference that experience, advanced training and technology, and a refined eye for beauty can make to the plastic surgery experience.
Why Choose a Board-certified Plastic Surgeon?
The American Board of Plastic Surgery (ABPS) is the only board recognized by the American Board of Medical Specialties to certify surgeons to perform plastic surgery for both the body and the face. Since the founding of the organization nearly eight decades ago, ABPS members have been held to the highest standards of professionalism, safety, and ethics. ABPS certification is awarded only after surgeons:
Obtain their medical degrees
Complete their plastic surgery residencies
Undertake at least five years of post-graduate training and examination in their surgical specialties or sub-specialties
Pass challenging oral and written examinations that evidence their mastery of their specialties or sub-specialties.
In order to keep their ABPS certification, plastic surgeons must complete a certain amount of training and continuing education coursework each year and maintain hospital privileges, even if they choose to perform surgeries in their own private facilities.
Do not confuse any other board with the American Board of Plastic Surgery. If a surgeon is not certified by the American Board of Plastic Surgery, then he or she is not a board-certified plastic surgeon, no matter which other organizations to which he or she belongs. By entrusting your plastic surgery to a true board-certified plastic surgeon, you are helping to ensure your safety, comfort, and overall satisfaction.
Contact Dr. Kimberly A. Henry Today
To schedule your initial consultation with board-certified plastic surgeon Kimberly A. Henry, please contact our plastic surgery practice today.