Posted in Plastic Surgery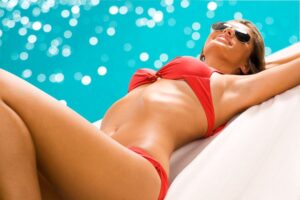 People in their thirties stand at a unique crossroads. On the one hand, they are still young and vibrant and ready to take on the world. On the other hand, they are crossing the bridge between their wild twenties and their middle-aged years, and it can begin to show on their bodies. This is precisely why people in their thirties start to consider plastic surgery procedures such as breast augmentation, face lift, tummy tuck, and liposuction.
Fortunately, there is no reason for anyone to accept the signs of aging without a fight if they don't want to. Plastic surgery allows people in their thirties to make subtle refinements to their faces, breasts, and bodies, turning back the clocks by just a few years rather than a decade so that they look refreshed and renewed rather than dramatically different. They emerge from surgery looking as young and vibrant as they feel, as though they stripped away a few layers of the stress that life imposed on them to reveal their carefree cores.
If you live in or near San Francisco and are considering plastic surgery in your 30s, you owe it to yourself to meet with the woman who was voted best plastic surgeon in Marin County, Dr. Kimberly A. Henry. She has the experience, skill, and keen aesthetic eye to customize any procedure to your individual needs and goals. Find out how she can help you look and feel like the absolute best version of yourself.
The "Typical" Thirtysomething Plastic Surgery Patient
Do you ever watch television commercials aimed at your supposed demographic and feel offended at how it tries to pigeonhole you and millions of other people your age, as though you all have the same interests in clothing, food, music, and cars? While it may make sense to do this from a marketing viewpoint, it would be dangerous to view plastic surgery patients this way. Dr. Henry knows that there are no two 33-year-old women who are exactly the same, even though they may have similar bodies, lifestyles, and goals. There may be some overlap in their treatment plans, but the finer details of their procedures have to be personalized to each individual woman.
The bottom line is this: you are unique. Your beauty is uniquely yours. You need to entrust your plastic surgery to a professional who understands this and can customize your procedure accordingly. Dr. Henry can provide you with patient testimonials and before-and-after photographs of actual patients demonstrating her ability to do precisely this.
Procedures Commonly Performed on Patients in Their Thirties
Just as there is no such thing as a typical thirtysomething plastic surgery patient, there is no such thing as a typical plastic surgery plan for a patient in his or her thirties. However, the procedures most commonly performed on patients in their thirties include:
Breast augmentation, breast reduction, and breast lift
Mommy makeover
Face lift, particularly mini face lift and mid-face lift
Brow lift
Eyelid surgery
Rhinoplasty
Contact Our Plastic Surgeon Today
If you are in your thirties and would like to schedule a consultation with Dr. Kimberly A. Henry, please contact our plastic surgery practice today.