Posted in Body Lift, Breast Lift, Facelift, Plastic Surgery, Tummy Tuck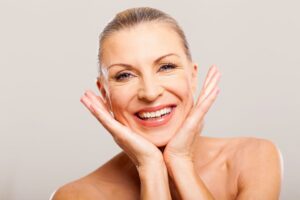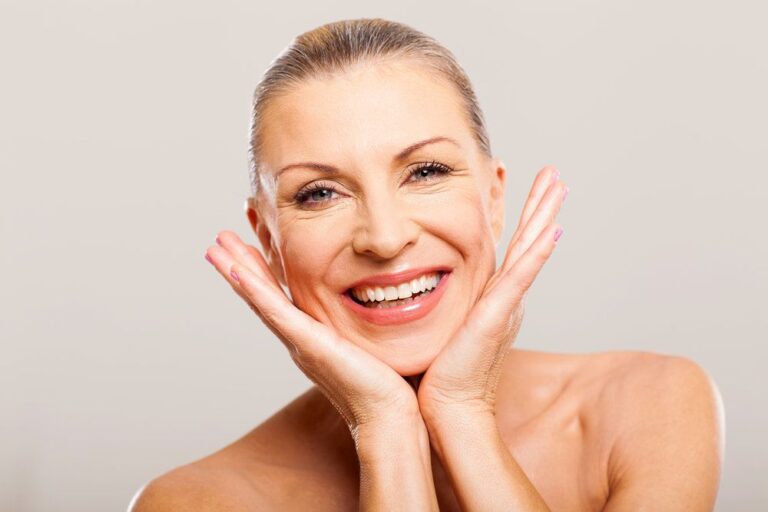 Serving the greater San Francisco area, Dr. Kimberly Henry has helped numerous patients in their 40s look years and years younger thanks to advanced cosmetic surgery and skin care procedures. By undergoing a facelift or other facial plastic surgery procedures, for instance, major lines and wrinkles can be reduced, making you look more refreshed.
Let's take a moment right now to go over some common procedures for people in their 40s.
Facial Rejuvenation Surgery
There are many different kinds of facial lifts that can be performed to reduce wrinkles and lines, tightening the skin in the process.
Facelift – Ideal for the middle portion of the face, the traditional facelift helps treat aesthetic issues with the corners of the yes and the upper cheek area.

Brow Lift – When a person has furrows on the forehead, the best option for anti-aging treatment is the brow lift.

Lower Facelift – Jowls and other kinds of facial sagging along the lower cheek area and lower portions of the face

Neck Lift – The neck lift is for the loose skin that can develop along the neckline as a result of the aging process. Removing this skin and tightening the neckline can make you look years younger.
Cosmetic Eyelid Surgery (Blepharoplasty)
When the upper eyelids or lower eyelids begin to affect your overall appearance, it's important to consider cosmetic eyelid surgery. A cosmetic eyelid surgery procedure will reduce wrinkles, bags, and puffiness, making you look much younger and more refreshed in the process.
Cosmetic Injectables
There are a wide variety of cosmetic injectables that are available that can reduce facial lines and wrinkles. BOTOX injections will reduce muscle contractions in problem parts of the face, making wrinkles and line fade. Dermal fillers will add volume to hollows and deep lines, reducing their appearance. They ideal cosmetic injection for you and your needs can be discussed in more detail during your visit.
Breast Augmentation and Breast Lift
It's not uncommon for a woman in her 40s to undergo a breast augmentation and/or a breast lift. The breast augmentation is performed in order to enhance the size and shape of the breasts. The breast lift is ideal for making drooping or sagging breasts appear perkier. The two procedures can also be combined in order to achieve a better overall breast contour and body shape.
Liposuction
Problematic pockets of fat around your body may not respond to a healthy diet and regular exercise. To address these matters, liposuction is a great option. The procedure targets specific pockets of fat throughout the body, making them disappear and helping you look trimmer and slimmer.
Body Lift Procedures
Over time, loose skin, flabby skin, and stretchmarks can appear on your body as part of the process of aging and weight fluctuations. To help tighten a person's frame, there is a wide variety of body lift surgeries to consider. These include:
Tummy Tuck (Abdominoplasty) – The tummy tuck is ideal for loose skin and stretch marks around the lower abdominal area and sides.

Thigh Lift – When the upper, inner, lower, and outer thighs droop or sag, a thigh lift is a great option for toned and more athletic legs.

Buttock Lift – The buttock lift can help you have a much firmer and more attractive, shapely, and firm backside.

Arm Lift – When sagging occurs around the shoulder and tricep area, the arm lift helps remove flab and restore definition.
Schedule a Consultation for Skin Care and Plastic Surgery
For more information about your many options available for plastic surgery and advanced skin care during your 40s, be sure to contact our advanced skin care and plastic surgery center today. Dr. Henry will work closely with you to ensure that you look your very best and feel younger and more refreshed.