Posted in Plastic Surgery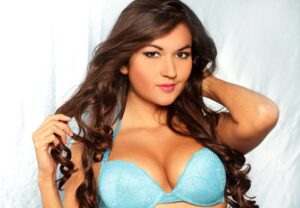 Young adulthood is full of opportunities, transitions, and challenges. Feeling insecure about the way you look could prevent you from taking the initiative to get that promotion, try new activities, or date with confidence. Dr. Kimberly Henry can enhance your appearance with a variety of plastic surgery procedures. A breast augmentation could give you a more voluptuous bosom, liposuction could help you enjoy a trimmer figure, and skin treatments could repair years of sun damage. We're committed to helping patients of all ages at our San Francisco practice. Below, we describe how plastic surgery in your 20s can help you experience the body you've always wanted.
Take Charge of Your Look
Your 20s are a time to determine your own identity and make your own choices. Many younger patients choose this age to pursue their ideal look while they have many decades to enjoy it. A few of the most common procedures for patients in their 20s include:
Breast augmentation. Dr. Henry frequently performs this procedure for women who want a curvier, sexier figure. We offer both silicone and saline implants so you can choose the kind the suits your needs and preferences. Dr. Henry typically recommends placing the implant under the breast muscle for a more natural appearance.
Rhinoplasty. If the size, shape, or proportion of your nose bothers you, Dr. Henry can perform cosmetic nose surgery to modify it. Making this small change can give your entire face better balance and symmetry.
Otoplasty. Dr. Henry performs this simple, minimally invasive procedure for patients who are unhappy with the shape or position of their ears.
Repair Your Body for a Fresh Start
If your tissue has become damaged as a result of injury or other circumstances, Dr. Henry can restore its appearance and texture. Patients tend to heal more quickly from these treatments at a younger age, and addressing these concerns earlier in life can prevent them from worsening with aging. Dr. Henry can perform the following procedures to correct these issues:
Scar repair. Dr. Henry can perform this treatment to remove particularly noticeable or unsightly scars, such as those from a childhood accident. Scar repair is typically a short, outpatient procedure with very little downtime.
Liposuction. Many people use the energy they have in their 20s to improve their physical fitness. Unfortunately, some patients have stubborn fat that won't go away no matter how much they exercise or how healthy their diet is. In this case, Dr. Henry can use liposuction to eliminate subcutaneous fat and give you the fitter figure you've worked hard for.
Abdominoplasty. Many women choose to start a family in their 20s. While becoming a parent is a wonderful and life-changing experience, pregnancy can leave behind excess skin in your midsection. Dr. Henry can perform a tummy tuck for new mothers who want to enjoy flatter stomachs.
Prevent Future Cosmetic Concerns
Facial wrinkles typically form due to years of muscle contraction stretching your skin. To slow the aging process, some patients in their 20s use non-surgical facial treatments such as fillers or BOTOX® Cosmetic to help keep their skin smooth. Using these minimally invasive treatments earlier in life can help you avoid the need for more invasive plastic surgeries later on.
Learn More about Plastic Surgery In Your 20s
Contact our office today to schedule an appointment with Dr. Henry. We'd love to help you improve your appearance and boost your self-esteem.