Posted in IDEAL IMPLANT®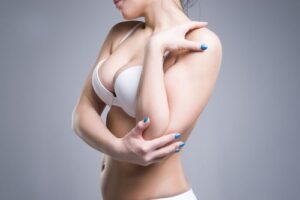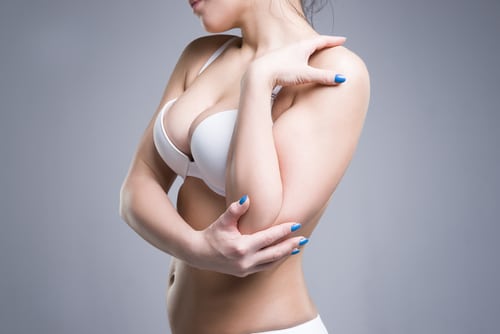 Breast implants typically come in two options for women: saline or silicone gel implants. Many women who desire perky, beautiful and natural-looking breasts often turn toward one of these options. However, some women may refrain from acquiring their dream body in fear of implants feeling unnatural or the risk of silent rupture. With IDEAL IMPLANT®, you are no longer limited in your options, as they offer safe results that combine the benefits of both saline and silicone to create a natural and aesthetically pleasing breast shape.
What Is the IDEAL IMPLANT®?
IDEAL IMPLANT® is a uniquely designed implant that gives women naturally smooth and youthful breasts without the use of a silicone gel. This product uses a series of implant shells that are nested together and two individual chambers that hold the saline in place. The IDEAL IMPLANT® is made up of standard implant materials and has the advantage to control the movement of the saline to support the implant edges and reduce it from collapsing and wrinkling. IDEAL IMPLANT® offers a variety of benefits other implants may not, including:
Knowing your implants are intact
Safe and absorbable saline
Lower rupture rate
Higher rupture strength
Small incisions
No costly MRIs
Difference Between IDEAL IMPLANT® and Other Implants
There are many differences between an IDEAL IMPLANT®, saline, and silicone gel implants. While saline implants are safe and offer a natural solution that is easily absorbed by the body, many women still worry about having to compromise their desired look and comfortability. This worry can manifest in concerns about wrinkles and a water balloon appearance. The IDEAL IMPLANT® can give women the peace of mind knowing that only saline is inside the implant, along with an advance, structured technology for realistic and natural movement of the breast.
Silicone gel implants are FDA approved and considered safe for all women. However, when silicone implants are ruptured, they should be removed immediately. They also silent rupture and may only be detected through an MRI. The IDEAL IMPLANT® offers a natural appearance without the concerns of having to undergo an MRI because the sticky silicone gel from ruptured implants in surrounding tissues will not affect the breasts.
Why Consider Dr. Kimberly Henry for IDEAL IMPLANT®?
Dr. Kimberly Henry is a U.S. board-certified plastic surgeon who provides a specific and unique postoperative treatment plan tailored to fit her patients' individual needs and desired results. She upholds the highest standards of medical excellence and practices while maintaining a relationship with her caring and nurturing attitude. Dr. Henry's breast implant technology and procedures offer breathtaking results to make sure her patients look and feel beautiful.
To determine if IDEAL IMPLANT® is best suited for you, schedule a consultation with Dr. Henry today. You can call our office at 415-924-1313.