Posted in Smartlipo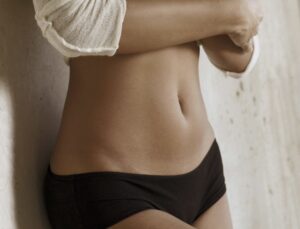 For patients who want even better results with less recovery time and less discomfort, Dr. Kimberly Henry offers an advanced alternative to liposuction. She can fully explain the SmartLipo benefits to patients during a consultation at our San Francisco, CA office. She can review both procedures with you and help you understand how you can benefit from SmartLipo. Most patients who choose this alternative enjoy a faster recovery and significantly improved contours. Dr. Henry's skills and expertise ensure patients enjoy beautiful results with SmartLipo.
Less Discomfort
SmartLipo uses cannulas that are much smaller in diameter when compared with the cannulas used with liposuction. The smaller incisions and tubes lessen discomfort both during and after the procedure. SmartLipo also uses a laser to liquefy the fat before suctioning it out, rather than using the cannulas to break the fat down. This is far less disruptive to the surrounding tissues, keeping discomfort to a minimum.
Shorter Recovery
In addition to liquefying the fat, the laser also seals blood vessels, which significantly reduces post-operative bleeding and bruising. The cannulas used with SmartLipo are so small that stitches are not needed to close the incisions after the procedure is complete. In most cases, our patients can return to work in just a day or two following their SmartLipo procedure. Post-operative discomfort is often so minimal that many of our patients find they do not need a prescription for pain medication. Within just a few short days, you can return to your normal activities. Although it is a surgical procedure, it offers far less interruption to your life than other procedures.
Elimination of Unwanted Fat
SmartLipo is much better suited to eliminate unwanted fat than traditional liposuction. Because the laser liquefies the fat, it is much easier to remove. This helps to ensure all unwanted fat is removed from multiple areas of the body. Patients can have SmartLipo done on the abdomen, buttocks, thighs, and upper arms to eliminate stubborn fat deposits in those areas.
Tightened Skin
One of the greatest benefits of SmartLipo over traditional liposuction is the procedure's skin tightening effects. The use of lasers in SmartLipo encourages collagen production following the procedure. This improves elasticity and tightens the skin in the treated areas. Traditional liposuction cannot tighten the skin. In most cases, patients must combine liposuction with another procedure, such as a tummy tuck, to eliminate or tighten loose skin.
Enhanced Results
SmartLipo's ability to eliminate fat and tighten the skin provides patients with enhanced results. Patients can enjoy smoother, improved contours in multiple areas with just one procedure. Additionally, because sutures are not needed, scars are virtually nonexistent after the incisions heal. With a healthy diet and regular exercise following your SmartLipo procedure, you can enjoy beautiful and lasting results.
Learn More about SmartLipo
If you have deposits of stubborn fat you have been unable to eliminate with diet and exercise alone, contact Dr. Henry's office today. She can assess your treatment goals and determine if you are a good candidate for SmartLipo.