Posted in Plastic Surgery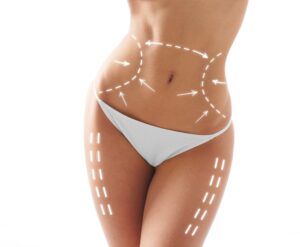 At the practice of award-winning plastic surgeon Kimberly Henry, we strive to stay abreast of the latest developments in our field, including advances in plastic surgery technology and techniques, consumer trends, and news from throughout the world. Recently, the American Society of Plastic Surgeons (ASPS) published its annual National Clearinghouse of Plastic Surgery Procedural Statistics, which shows, among other things, that breast augmentation remains the most popular of all cosmetic procedures and that BOTOX® Cosmetic continues to be the injectable treatment of choice.
As we reviewed the 2014 ASPS statistics at our San Francisco practice, it struck us how many classical plastic surgery procedures have remained popular year in and year out, resisting fads and fashions and never losing their appeal. People still turn to these procedures to rejuvenate their faces and bodies and refine their natural beauty, and Dr. Henry continues to be the plastic surgeon to those who want to achieve the most elegant and timeless results.
The Most Popular Surgical Procedures in 2014
The top five cosmetic plastic surgery procedures performed in 2014 were:
Breast augmentation (286,254 procedures performed)
Rhinoplasty (217,124)
Liposuction (210,552)
Eyelid Surgery (206,509)
Facelift (128,266)
It is interesting to note that three of these five procedures address a unique aspect of the body: the breasts (breast augmentation), the mid-face (rhinoplasty), and the upper face (eyelid surgery). The other two procedures – liposuction and facelift – can be used to address multiple areas of the body and face, respectively, depending on the needs and goals of the patient. All five procedures can readily be customized to produce results ranging from the subtle to the dramatic. Clearly, modern plastic surgery patients desire procedures that:
Address multiple parts of the body, from the face to the legs
Can be performed through subtle, small incisions
Are easily customized to their precise needs and goals
Dr. Henry performs all five of these procedures, producing outstanding results that are personalized to each individual patient. She is the master of the subtle incision and uses the latest, most advanced technologies to limit scarring and downtime.  She also performs other popular surgical procedures, such as:
Tummy tuck (117,158)
Breast lift (92,724)
Dermabrasion (83,671)
Forehead lift (42,119)
Breast reduction (41,309)
The Most Popular Cosmetic Minimally Invasive Procedures in 2014
While nearly 1.7 million people underwent plastic surgery in 2014, a staggering 13,945,388 underwent minimally invasive, non-surgical cosmetic procedures during that same span. The most popular of these procedures was BOTOX® Cosmetic injections at 6,673,608, followed by:
Soft tissue fillers (e.g., fat transfer, Radiesse®, Restylane®, Sculptra®) (2,301,673)
Chemical peel (1,250,059)
Intense pulsed light (IPL) treatment (1,112,046)
Microdermabrasion (881,905)
The beauty of many of these minimally invasive procedures is that they can be administered on their own, in conjunction with each other, or alongside plastic surgery procedures as part of a comprehensive treatment plan. It all depends on the wishes of the individual patient.
Contact the Practice of Dr. Kimberly Henry Today
To learn more about the surgical and minimally invasive options available at the practice of Dr. Kimberly Henry, please contact our plastic surgery practice today.