Posted in Breast Lift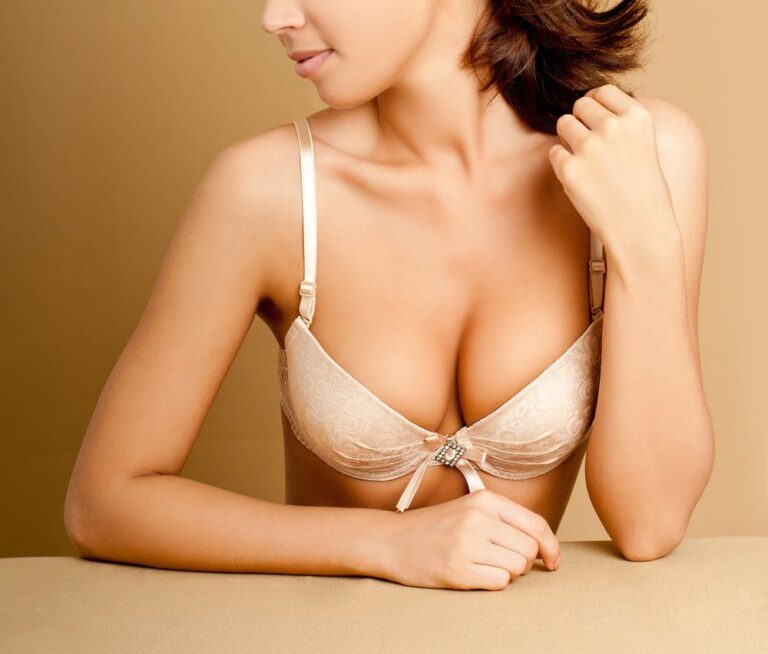 Patients who visit Dr. Kimberly Henry at her practice serving the San Francisco area know that they will receive all the information they need to make confident choices about their cosmetic surgery. This includes knowing what to expect before and after a procedure.
With this in mind, let's consider what breast lift patients can expect as they recover from surgery.
What Patients Experience After the Breast Lift Procedure
Immediately following breast lift surgery, it's not uncommon for patients to experience issues with soreness, swelling, and general discomfort of the breasts. Grogginess is also common given the effects of anesthetic as it is wearing off.
It's important that patients get ample rest after their surgery. Instead of lying flat on their back, however, patients should instead rest at an incline with their body propped up with a few pillows. This is the optimal position to be in to heal following a breast lift.
Common Side Effects Following Breast Lift
Some of the most common side effects of breast life surgery include:
Soreness and Discomfort – Pain after surgery is a very common side effect. Rest and taking recommended medications can address this.

Bruising – Bruising is also to be expected since blood vessels are affected by surgery. This will abate in the weeks ahead.

Swelling – Swelling is common with all surgeries as well. The major swelling should subside by the end of the first month, with minor swelling persisting for a bit longer.

Changes in Nipple and Breast Sensation – Given the location of the incisions, changes in nipple and breast sensation should come as no surprise. These side effects will generally resolve themselves after a few weeks to a few months.
Activities to Avoid After Breast Lift Surgery
After undergoing a breast lift, patients should avoid the following until advised otherwise by their plastic surgeon:
Strenuous physical activity
Sexual activity
Sleeping on your side or stomach
Heavy lifting
Bending at the waist
Smoking
Drinking alcoholic beverages
Wear Surgical Dressings and Surgical Bras as Instructed
As you heal, it's important that you wear your surgical bra and surgical dressings as instructed by your plastic surgeon. This will provide your breasts with support as they heal while also helping address swelling and other matters related to healing.
What to Expect One Month After Breast Lift Surgery
Patients will notice pain and discomfort steadily diminish in the weeks after their surgery. Swelling and bruising will similarly subside. There will be a few follow-up visits with your surgeon to monitor your healing process and determine when you can return to normal activities. Be sure to attend all follow-ups as scheduled.
A Word on Post-Surgical Scarring
Scarring is a reality for many surgeries, and patients have legitimate concerns when it comes to the visibility of scarring after their procedure. Rest assured that after breast lift has been performed, scars from the procedure will fade with time. It's also worth noting that many of the scars will be hidden by undergarments, tops, and bathing suits.
Learn More About Breast Lift Surgery
For more information about breast lift surgery and how it can help you have a more youthful overall appearance, we encourage you to contact our cosmetic skin care and plastic surgery center today. Dr. Kimberly Henry and her team will help you have perkier breasts and a better overall figure in the process.