Posted in Body Makeover, Consultation, Dr Kimberly Henry, Plastic Surgery, Supper Club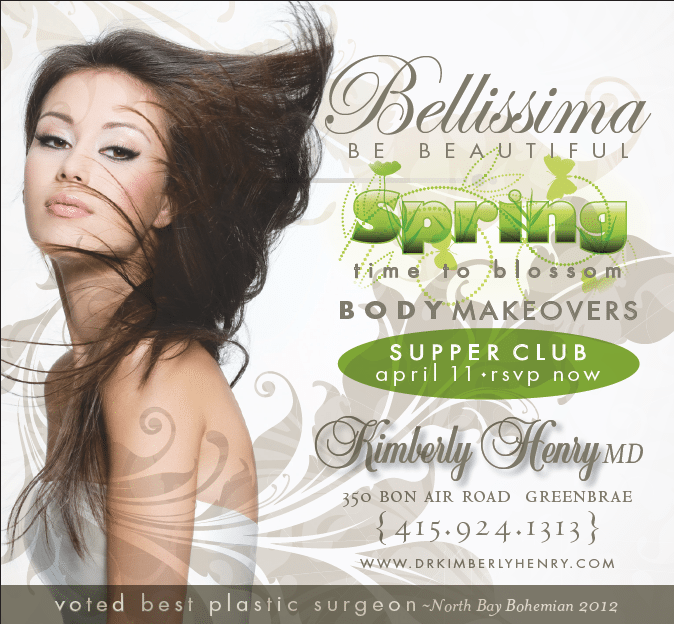 Our Spring Supper Club date has been set!  Please join us in the office on the evening of April 11th to learn about our Spring Time to Blossom Body Makeovers!
We invite you to learn more about the latest procedures and options offered by Dr. Kimberly Henry.  Call our office today to RSVP or schedule your consultation at 415-924-1313.