Posted in Dermabrasion, Laser Skin Resurfacing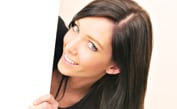 Your self-confidence is naturally connected to your physical appearance. Scars, especially those that are easily visible, can make you feel insecure about your appearance. While exercise and diet can produce the feminine or masculine contour you desire, it cannot diminish scars on the body. Many times scars are a result of an injury or traumatic event. Because of this, a scar can act as an unwelcome reminder of something negative that occurred in a person's life. San Francisco plastic surgeon Kimberly Henry uses scar revision surgery to minimize the appearance of scars, which can have a dramatic impact on the lives of her patients. Scar revision surgery involves many different techniques. Your individual needs will determine the techniques best suited to your scar revision surgery.
Scar Revision and Plastic Surgery
Dermabrasion and laser skin resurfacing are two commonly used techniques in scar revision, and many of our San Francisco cosmetic facial surgery patients undergoing scar revision benefit from dermabrasion and laser skin resurfacing. Dermabrasion removes the top layer of the skin. Once this top layer of skin is removed, the raw, red underlying layer is revealed. Through the removal of the top layer of skin, we are able to minimize the appearance of or eliminate certain scars, thereby revealing a fresher, more vibrant complexion. Laser skin resurfacing may also be used during your scar revision surgery. Using a laser, short, concentrated, pulsating beams of light are used to remove the outer layers of the skin. As the skin heals from laser skin resurfacing, new skin forms. In order to determine which techniques are to be used in your scar revision surgery, please schedule a consultation today.
Scar revision surgery is used to minimize the appearance of scars so that the scars blend in with the surrounding surfaces of the body. Surgery and injury are two of the most common causes of scars. Even when the body heals quickly and properly after surgery or injury, a scar can still result. Scar revision surgery is almost always performed on an outpatient basis. Local anesthesia is most commonly used, but some patients may desire or need general anesthesia. Many of our patients experience little to no pain after their scar revision surgery. To minimize any discomfort after surgery, medications to control pain may be prescribed.
It is important to have realistic expectations when considering scar revision. The appearance of your scar may be minimized, but your scar may not disappear completely. That being said, if you are in good health and are bothered by a scar on your body, scar revision is a good option. Swelling, discoloration, and discomfort in the treatment areas are common immediately following the scar revision procedure. These side effects of treatment are temporary and should subside within one to two weeks of the surgery for most patients. Discoloration may take six months or more to fade. Sutures are removed four to ten days after your scar revision surgery. While you may see an instant improvement in the appearance of your scar, it may take many months before you see the final results.
Contact Dr. Kimberly Henry Today
If you are bothered by the appearance of a scar on your body, San Francisco scar revision surgery may be right for you. To learn more, please contact plastic surgeon Kimberly Henry today.