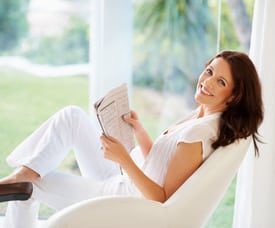 Neck lifts are not just for our older patients. Though the skin of the neck may become loose with age, other factors like weight loss, can leave the neck looking saggy. A neck lift can improve your appearance by removing the excess skin that leaves you looking older than your actual years. We invite you to visit our San Francisco plastic surgery practice to learn more about what a neck lift can do for your appearance.
What Is a Neck Lift?
A neck lift is made up of two plastic surgery procedures; and in some cases, liposuction is performed in combination with the neck lift. In order for a neck lift to be successful, not only does the excess skin need to be removed, but the neck muscles must be adjusted. A cervicoplasty is performed to remove the excess skin and a platysmaplasty is done to address the neck mucsles. Liposuction may be beneficial when there is excess fat. The length of the neck lift procedure varies from patient to patient but generally lasts two to four hours.
Am I a Candidate for a Neck Lift?
Like with all plastic surgery, it is important that you be in good overall health before undergoing a neck lift procedure. Some of the most common reasons for a neck lift are excess fat, excess skin, and loose neck muscles characterized by a "turkey wattle" neck. If you suffer from one or more of these issues, a neck lift may be the right solution for you. Read on to learn how a neck lift can improve these common problems.
Excess Neck Fat: Excess fat in the neck area can be removed with liposuction. During the liposuction process, an incision is made under the chin through which the fat is extracted. The incision is stitched and bandaged once the procedure is done. If more procedures are planned, your surgeon will continue with the neck lift. For some people liposuction is all that is required to obtain the desired results.
Excess Skin: Both age and weight loss can leave your neck with excess skin. To remove excess skin, a cervicoplasty is performed. During a cervicoplasty, discreet incisions are made to remove excess skin and lift the remaining neck skin, which is stitched into place. After cervicoplasty it may be necessary to wear a compression bandage to help with the recovery process.
Loose Muscle or "Turkey Wattle": Weakened or loose neck muscles can cause the neck to sag and droop, which is often referred to as a "turkey wattle." Platysmaplasty is the procedure used to correct this condition. During a platysmaplasty, multiple incisions are made beneath the chin and behind the ears. The neck muscle is adjusted, and then the incisions are closed with sutures.
Schedule a Consultation Today!
A neck lift can take years off of your appearance. For our patients in San Francisco, eyelid surgery is another popular procedure for regaining a youthful look. Contact Dr. Kimberly Henry today to schedule your consultation at our practice.