Posted in Mommy Makeover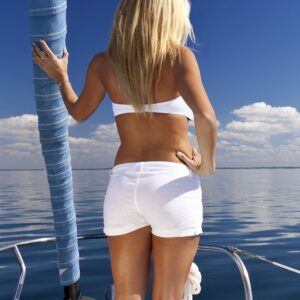 A mommy makeover combines a variety of plastic surgery treatments to address the changes many women's bodies go through after pregnancy and breastfeeding, restoring appearance and confidence. Treatments like tummy tuck surgery, breast lift surgery, and breast augmentation can help women get their bodies back their pre-baby figures. Once a mommy makeover is planned, it's important to prepare for surgery.  Dr. Kimberly A. Henry provides patients personalized mommy makeover pre-op instructions during consultations at her San Francisco, CA practice. As each mommy makeover is customized to the needs of the individual, pre-op instructions will vary based on the patient and treatments scheduled. With that said, this is a general overview of the pre-op instructions. To receive your personalized mommy makeover pre-op instructions, we welcome you to schedule a consultation with Dr. Henry.
Four Weeks before Surgery
Preparation for a mommy makeover can start as far out as four weeks before treatment. At least four weeks prior to surgery, patients that smoke must stop all tobacco use. In fact, the further out from surgery smoking stops, the better. Smoking makes it difficult for the body to heal itself and can prolong recovery time. Smokers should be prepared to give up smoking throughout recovery to reduce the risk of complications.
After a mommy makeover, most women will need someone to drive them home, as well as assist them with dressing, eating, and using the restroom. Arrangements should be made to ensure a family member or friend will be available to take them home and help with post-operative care. Also, it's beneficial to arrange for help with children, especially small children, during the initial recovery period. Arranging for assistance in advance can help reduce stress leading up to surgery.
Two Weeks Before Surgery
Two weeks before surgery, diet pills and herbal medications should be stopped to reduce the risk of complications from surgery. Medications and supplements that interfere with blood clotting, like aspirin, ibuprofen, naproxen pain relievers, and large doses of vitamin E, should not be taken. All medications and multivitamins should be disclosed to your surgeon prior to surgery and only those approved by your surgeon should be taken in the weeks leading up to surgery and during recovery.
The Week of Surgery
The week before surgery is an important time to prepare for recovery. Any prescription medications approved by the surgeon, like pain relievers, should be filled and the recovery area should be prepared. Some things to gather to help with recovery include extra pillows and books or movies to help keep patients comfortable and occupied while resting in bed.
Loose, comfortable clothing should be gathered. If a breast lift or augmentation is performed, bras without underwires should be purchased. Loose, soft, button-up blouses are also recommended, as these are easier to put on after a tummy tuck and breast surgery than other types of tops. Ice packs should also be prepared to help with post-operative swelling and discomfort.
The Day of Surgery
Patients will be given specific instructions for the day of surgery, which may include such instructions as not eating or drinking after midnight or in the hours prior to surgery. Only medications approved by the surgeon should be taken on the day of surgery. For most patients, showering and washing the hair on the day of surgery is advised. However, soaps should be fragrance-free and moisturizers, skin creams, deodorant, and other cosmetic products should not be used. Jewelry and contacts cannot be worn during surgery and should be left at home. Patients are encouraged to wear comfortable clothing and to bring loose-fitting clothing to wear home.
Receive Your Personalized Instructions
For more information about mommy makeovers, including your personalized pre-op instructions, we invite you to schedule a consultation with Dr. Henry.