Posted in Mommy Makeover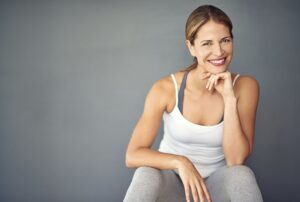 Our practice is proud to help the people of San Francisco look their best. We offers different kinds of procedures for different needs. We have injections and resurfacing options for lines and wrinkles, breast enhancement surgery to enhance the bustline, and even mommy makeover procedures to address post-pregnancy aesthetics.
Mommy makeovers are an effective way to restore your appearance to what it was before pregnancy. Since we get many questions about it, we'd like to cover some of the cost concerns when it comes to mommy makeovers.
On the Average Cost of a Mommy Makeover
The average cost of a mommy makeover can vary a fair amount. You see, not all mommy makeovers are the same. In fact, they can be quite different from one woman to the next. Since there is such variance, we don't feel that offering a price quote or a price range would paint a full picture of what a mommy makeover entails.
That said, we would be more than happy to offer a price estimate and full cost breakdown of the procedure as part of a consultation. This is the best way to accurately assess the cost.
Why Mommy Makeover Costs Can Vary
Mommy makeovers involve multiple procedures to tighten loose skin, remove wrinkles, and improve overall appearance. This means a tummy tuck (abdominoplasty) in combination with other contouring surgeries. With different combinations of surgeries, pricing will vary to reflect this.
Common Surgeries Performed as Part of a Mommy Makeover
Some common procedures that are part of a routine mommy makeover include:
In some cases a neck lift or lower face lift may also be performed when facial contour is affected by the weight loss that following childbirth.
Does Insurance Cover Mommy Makeovers?
No.
Mommy makeover treatments are typically considered elective and cosmetic in nature rather than medical necessities. It's worth checking with your insurance provider if there is some coverage, however, as policies can vary.
Financing and Payment Plans for Mommy Makeovers
If the cost of a mommy makeover proves too great to bear, there are different financing plans and payment options to consider that can put the surgery within reach. These financing options function much like a traditional credit card, with patients making monthly installment payments to a trusted lender. A reasonable interest rate will apply.
Is a Mommy Makeover Right for Me?
The best way to find out if a mommy makeover is right for you is to come in to the practice for a consultation. We can answer all of your questions and address your concerns as they arise. This includes discussion of pricing as well as the combination of surgeries that will be involved, the risks and benefits of the procedure, and long-term concerns about recovery and post-surgical scarring. Patients often find these consultations empowering and informative.
Learn More About Mommy Makeover Treatments
For more information about mommy makeover treatment and how it can help you look your absolute best, be sure to contact our cosmetic plastic surgery center today. We will work with you to enhance your appearance and help you feel a renewed sense of self.