Posted in Ear Surgery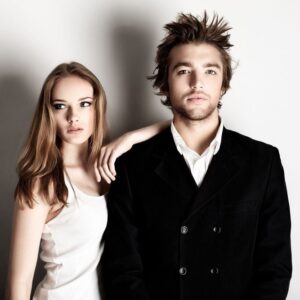 Large ear jewelry such as cylinders and plugs have become popular among young adults in recent years. Many see this jewelry as a way to express themselves. However, as the excitement of the look wears off, some begin to wish they could take back the decision. While this jewelry can be removed, the earlobes do not always return to their original state, especially if they have been stretched significantly. Dr. Kimberly Henry offers a range of facial plastic surgery procedures to address imperfections and help people enhance their appearance. Ear surgery is one procedure. Dr. Henry offers ear surgery for gauged ears to help our San Francisco, CA patients close and repair stretched earlobes.
When to Consider Ear Surgery
In most cases, it takes several years to get the earlobes stretched to the point that a large cylinder or plug can be worn. Generally, people start with smaller jewelry and gradually work up to larger pieces. With all the time it takes to stretch the earlobes, patients shouldn't expect gauged ears to immediately return to normal. If the hole is larger than six millimeters, then ear surgery is likely the only option for repairing gauged ears.
The Procedure
Ear surgery to repair gauged ears is actually a fairly simple and affordable surgery, especially compared to other plastic surgery procedures. It typically takes about 30 minutes per earlobe. During the procedure, an incision is made down the middle of the earlobe, essentially cutting it into two pieces. The earlobe tissue is then reshaped and sutured back together to close the hole and restore the original shape of the earlobe. After the earlobe has recovered, there will be a small scar that extends from the center to the edge of the earlobe. However, other than that, the ears will look similar to how they appeared before the stretching occurred.
Recovering from Ear Surgery
The recovery from ear surgery for gauged ears is fairly quick. Patients may experience minor discomfort or feel some slight itching as the earlobe heals, but this should not last more than a few days. The most important thing during recovery is to keep the incision area clean to avoid the risk of infection. The ears should also not be pierced again until they have healed completely. Even after recovery is complete, patients should avoid piercing with large jewelry. If a patient were to attempt to stretch the earlobes again after undergoing surgery to repair the gauged ears, it is more likely that the earlobes will tear.
Contact Us
If you have gauged earlobes and are interested in closing these holes to restore the original shape of the ear, Dr. Kimberly Henry can help. Contact us at your earliest convenience to set up a meeting with Dr. Henry to discuss your specific needs and ask any questions you may have about the procedure.