Posted September 17, 2014 in Plastic Surgery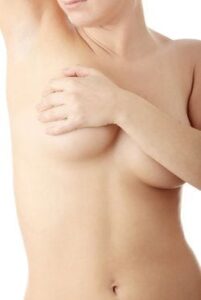 Whether a person was born with an undesirable physical feature or time and aging has taken its toll on his or her physical appearance, many people turn to plastic surgery to enhance their appearance. In today's society, plastic surgery is a common and socially acceptable means of achieving personal aesthetic goals. From breast augmentation to enlarge the bust line, to liposuction to sculpt the body, plastic surgery is considered a safe and effective means of addressing cosmetic imperfections. Plastic surgeon Kimberly Henry works hard to ensure that patients are able to achieve their cosmetic goals in the safest means possible. She strives to make each patient's experience a positive one, up to and including, a successful recovery free of complications. She teaches her San Francisco patients to reduce risk of infection after plastic surgery by adhering to proper post-surgical care.
Tips to Reduce the Risk of Infection
No matter what type of plastic surgery is performed, infection is one of the greatest risks of cosmetic surgery. Although infection is one of the most common risks of plastic surgery, the chances that an infection will develop are actually very low. Still, patients can help reduce that risk by properly caring for the body following surgery. Below are some key areas of recovery and how they should be handled in order to reduce the risk of infection:
Antibiotics: Antibiotics are likely to be prescribed following surgery. By using antibiotics during recovery, patients can further reduce the minimal risk of infection. It is important to use antibiotics as prescribed and to use all of the medication that is prescribed.
Incision site: The incision site is the area that is of greatest concern for infection. To reduce bacteria, and therefore, the risk of infection, patients must keep the incision site clean. Dr. Henry will provide directions for cleaning the incision site and for changing out bandages. It is important to follow these instructions precisely.
Surgical drains: Many, but not all, plastic surgery procedures will involve the placement of surgical drains. These drains help to pull away and collect fluid and blood from the treated area. Drains should be emptied and cleaned as directed. By drawing away this extra fluid, surgical drains aid in recovery, reduce swelling, and help to prevent infection.
Physical activity: There will be physical limitations that we ask patients to adhere to during recovery from plastic surgery. By reducing physical activity, patients can avoid putting undue stress on the incision site. It is important that these restrictions are followed so that the incision area is not pulled or torn, both of which would increase the chances of an infection.
Aside from these precautions, healthy habits are another good way to reduce the risk of infection. Patients should remain hydrated, keep up a nutritious diet, and avoid harmful habits, such as smoking. It has been shown that smoking interferes with healing, thus increasing the risk of post-surgical infection. As a precaution, those who do smoke should refrain from doing so in the weeks prior to surgery as well as the duration of recovery.
Contact Us
With advanced technology and techniques, combined with years of surgical experience, Dr. Kimberly Henry has a reputation of safe and successful plastic surgery results. If you would like to enhance your appearance, Dr. Henry can help you look and feel naturally beautiful. Contact us at your earliest convenience to set up a personal consultation with Dr. Henry. We look forward to hearing from you!