Posted March 01, 2013 in Breast Augmentation, Liposuction, Plastic Surgery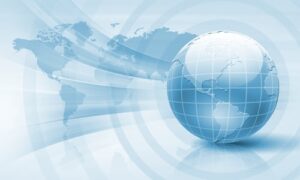 The International Society of Aesthetic Plastic Surgeons is an organization committed to educating plastic surgery patients worldwide, and working to ensure that the highest plastic surgery standards are met to keep the patient's safety and best interest in mind. As a part of this commitment, the International Society of Aesthetic Plastic Surgeons has recently conducted its third global survey of plastic surgery trends and surgeons. The information in the survey was compiled by licensed plastic surgeons and surgery boards worldwide and represents procedures performed in the top 25 countries performing plastic surgery. Overall, this data contains information that accounts for approximately 75 percent of the total plastic surgery and cosmetic procedures performed around the world in 2011. San Francisco plastic surgeon Kimberly Henry shares these findings with her plastic surgery patients.
The numbers gathered in this study confirms the fact that plastic surgery continues to grow in popularity all over the world. Over 15 million cosmetic procedures were performed worldwide in 2011. Not surprisingly, this study found that the United States continues to be the number one country for plastic surgery, with over 3 million surgical and non-surgical plastic surgery procedures performed. Other countries ranking as the leaders in cosmetic surgery include Brazil, China, India, and Japan.
The study also found some interesting plastic surgery trends. Long held as the most popular plastic surgery procedure, breast augmentation now takes the second spot on the list of popular plastic surgery procedures. While the United States continues to be the leader in breast augmentation procedures performed, the most often performed surgical procedure worldwide in 2011 was liposuction. The top five surgical procedures were:
Liposuction
Breast augmentation
Blepharoplasty (eyelid surgery)
Rhinoplasty
Abdominoplasty (tummy tuck)
Varying only slightly from the worldwide statistics, the top five surgical procedures performed in the Unites States in 2011 were:
Liposuction
Breast Augmentation
Abdominoplasty
Breast lift
Blepharoplasty
Non-surgical cosmetic procedures also continue to rise in popularity. The most often performed non-surgical cosmetic procedure was BOTOX® Cosmetic injections. Worldwide, there were over 3 million BOTOX® Cosmetic treatments performed, accounting for roughly one-third of the total number of non-surgical cosmetic procedures performed in 2011. Other popular non-surgical procedures included hyaluronic acid injections (such as JUVEDERM) and laser hair removal.
All of these findings show us that plastic surgery and cosmetic procedures continue to be a popular way for patients to battle the signs of aging and achieve their desired appearance. When performed by skilled and licensed surgeons approved by the International Society of Aesthetic Plastic Surgeons, such as Dr. Kimberly Henry, plastic surgery is a safe way for patients to achieve these results.
Schedule a Consultation
Dr. Kimberly Henry is a talented and experienced plastic surgeon who believes in helping her patients feel confident and sexy. For Dr. Henry's patients in San Francisco, breast augmentation, liposuction, abdominoplasty, and many more procedures are available to enhance a patient's appearance and restore their self-esteem. To learn more about any of these popular procedures, schedule a consultation with Dr. Kimberly Henry at your earliest convenience.