Posted in Corrective Surgery, Nose Job, Revision Surgery, Rhinoplasty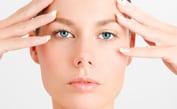 One of the most popular and effective surgeries for enhancing the overall appearance of the face is the rhinoplasty. Just adjusting the size, shape, or contour of the nose can make you look much different given how your facial features all complement each other. Many people visit with a San Francisco plastic surgeon because they know just how much a little change in the size and shape of their nose can alter and enhance their appearance.
About Rhinoplasty
During a San Francisco rhinoplasty, the shape, size, and overall contour of the nose can be redefined. The surgery can be performed either as a closed rhinoplasty (all incisions made through the nostrils) or an open rhinoplasty (an incision made between the nostrils in order to access more of the structures of the nose).
About the Need for Revision Surgery
Of course, sometimes a secondary surgery is necessary. Revision surgery refers to these secondary surgeries that are used to help improve the results of a previous surgery. There are many different reasons why one might be necessary. While Dr. Kimberly Henry (a skilled plastic surgeon serving the San Francisco Bay Area) gets the surgery right the right the first time around, there are many compelling reasons why a person may come to Dr. Henry in need of a revision surgery.
Revision and Rhinoplasty
Because the nose is particularly delicate after a rhinoplasty for several weeks, there are many reasons why a patient may require a revision surgery. We'd like to look at the different situations that can cause a patient to require a revision surgery so you have a better understanding about what to expect.
Poorly Performed Surgery by Other Plastic Surgeons
Performing facial plastic surgery requires great attention and skill. Sometimes other plastic surgeons do not perform the surgery as well as they could have, meaning poor results after a patient has recovered. Dr. Henry has corrected poor rhinoplasty work by other surgeons over the years and has a good understanding of how to be attentive to a patient's needs at all times.
Poor Healing Experience
We mentioned that the nose is especially delicate after the surgery has been performed. If patients do not follow instructions for post-operative care, it can affect the look of their nose after surgery. At our cosmetic surgery practice serving the San Francisco Bay Area, we will always provide patients with detailed pre-operative and post-operative instructions so that they can have a positive experience and the best possible results after surgery is complete.
Injury During Your Recovery Period
Accidents can happen even when you're being careful, and nose injury after rhinoplasty is not uncommon. If you are involved in some sort of injury involving facial trauma, it can severely alter the appearance and shape of your nose following a rhinoplasty. Dr. Henry will work diligently to ensure that your nose is revised so you can go on with healing.
Learn More About Rhinoplasty
If you would like more information about rhinoplasty and what it can achieve for you, be sure to contact our plastic surgery centers in Petaluma, Greenbrae, Davis today. The entire team at all of our locations is eager to discuss your aesthetic goals with you in more detail and answer all of your questions.f