Posted in Plastic Surgery, Rhinoplasty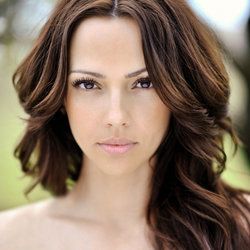 Rhinoplasty is a plastic surgery procedure designed to change the shape or size of the nose and bring it into improved harmony with surrounding facial features. It can also be performed to improve breathing and correct congenital abnormalities or injuries caused by trauma. Whatever the reason a patient seeks to undergo rhinoplasty, he or she can expect care and results of only the highest quality from renowned plastic surgeon Kimberly A. Henry, M.D.
They can also expect to receive thorough education about rhinoplasty in plain, comprehensible English. At her practice in San Francisco, rhinoplasty instructions are laid out in precise detail so that patients know what to expect both before and after surgery. Ultimately, the willingness and ability to follow these instructions to the letter have tremendous influence over the quality of the results.
We invite you to read the following general information about the pre-surgical instructions provided to rhinoplasty patients by Dr. Henry. Keep in mind that your specific instructions may differ in certain ways, which will be discussed with you prior to rhinoplasty.
Rhinoplasty Candidacy
The first pre-surgical step in rhinoplasty is the determination of candidacy for the procedure. Dr. Henry carefully evaluates potential candidates, discussing their goals and helping them to establish reasonable expectations of the procedure. Aside from having reasonable expectations, good rhinoplasty candidates will be absolutely willing to abide by the pre- and post-surgical instructions provided to them by Dr. Henry.
Pre-surgical Rhinoplasty Instructions
It is vital that patients diligently follow all pre-surgical instructions to help ensure a successful rhinoplasty with the best possible results. To make the recovery process easier, we recommend that patients schedule their post-surgical follow-up appointment prior to undergoing rhinoplasty. During your confidential, one-on-one consultation, we will go through your specific pre-surgical rhinoplasty instructions in great detail. Your pre-surgical rhinoplasty instructions may include:
Not taking aspirin, ibuprofen, and vitamin E for two weeks prior to undergoing rhinoplasty surgery
Arranging for someone to drive you to and from your surgical appointment
Having someone available to help care for you during the first day or two after your surgery
Not eating or drinking anything after midnight the night before your scheduled surgery
Filling all prescribed medications before you undergo surgery
For smokers, not smoking two weeks before surgery, as smoking increases the risk of surgical and post-surgical complications
Wearing comfortable clothing that fastens instead of having to pulled over the head on the day of surgery
Refraining from wearing facial make-up of any kind, including eye make-up and fingernail polish, on the day of surgery
Not wearing jewelry or contact lenses on the day of surgery
Buying all of the supplies necessary to recovery prior to surgery, including cotton swabs, saline nasal spray, antibiotic ointment, cold compresses, and any other item suggested by Dr. Henry
Contact Kimberly A. Henry, M.D., Today
For further information about pre-surgical rhinoplasty instructions, or to schedule your initial rhinoplasty consultation, please contact the plastic surgery practice of Dr. Kimberly A. Henry today. We would be pleased to assist you in any way we can.