Posted in Facelift, Plastic Surgery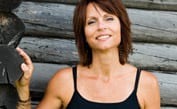 For patients in San Francisco considering a facelift, cost is usually one of the first factors that comes to mind. While a facelift is a serious medical procedure that usually comes as an out-of-pocket expense to patients, the staff at the plastic surgery offices of Dr. Kimberly Henry are focused on providing an expert level of care to each patient.
What Is the Average Facelift Cost?
The cost of a facelift is the combination of three separate expenses: the surgeon's fee, the facility's fee, and the cost of the anesthesia and anesthesiologist. Each of these costs is affected by different factors. Usually, a facelift ranges in price from $5,000 to $15,000.
The surgeon's fee is usually the most costly portion of a facelift cost. This fee is dependent upon a patient's unique conditions and the amount of work that is done during surgery to create a desired result, the surgeon's experience level, certifications and reputation, and the location of the plastic surgeon's office.  Our San Francisco office has the ultimate standards for care, compassion, and excellent results that make Dr. Henry one of the most desirable plastic surgeons in the San Francisco area.
The anesthesia fee is affected by the type of anesthesia used in the procedure and the amount charged by the anesthesiologist, and whether they are employed by the plastic surgery practice. Anesthesia is as necessary a component of the overall cost as the surgeon's fee and facility fee, as patients should be fully anesthetized during a facelift.
The facility feeis the cost accumulated for the use of hospital or other surgical facilities. At the San Francisco plastic surgery of Dr. Henry, patients can expect an excellent standard of care as they endure a recovery period after the facelift procedure. While most patients undergo surgery on an outpatient basis and leave the office or surgical facility the same day, some may require an overnight stay, which can increase cost.
The pre- and post-operative consultations required for a facelift also should be considered when looking at the total cost of a facelift.
Options For Payment
Most insurance providers do not cover the cost of a facelift, as it is considered a cosmetic procedure. While it can make a miraculous difference in a patient's confidence, appearance, and happiness, he or she will likely be paying for this procedure out of pocket.
Dr. Henry is aware that for many patients in San Francisco, facelift are a considerable investment. However, each patient deserves to look and feel his or her best. Patients can pay for treatment with financing plans that are catered to the needs of each budget. Some plans may include zero-percent financing if the patient makes each payment on time within a certain time period.
If you have been considering a facelift or another plastic surgery procedure, we strongly urge you to educate yourself and contact Dr. Henry's office to set up a confidential, caring consultation. Dr. Henry has many years of experience in the field of plastic surgery, and she is here to pass her knowledge on to you to help you decide if a facelift is right for you.