Back To Breast Augmentation Gallery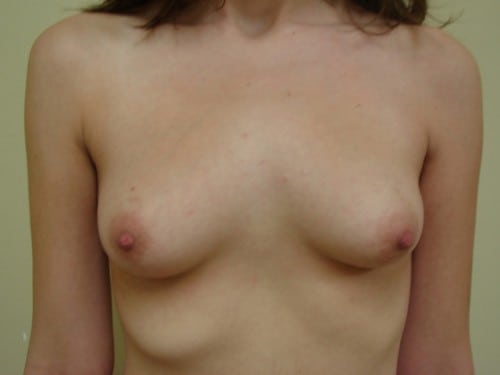 Description:
It is very common to have some asymmetry in the breasts. Part of the goal of plastic surgery is to make the body, as well as the face, symmetrical. This patient found her left breast to be slightly smaller. The best fix for this is to use a saline-filled implant. By using saline, we can fill one slightly larger, giving the chest and even build.
Patient Profile
AGE: 24
CURRENT CUP SIZE: C
HEIGHT: 5'6″
IMPLANT PLACEMENT: Unknown
INCISIONAL APPROACH: Unknown
PREVIOUS CUP SIZE: A
PREVIOUS PREGNANCIES: Unknown
SHAPE OF IMPLANTS: Unknown
SIZE OF IMPLANTS (VOLUME): Unknown
WEIGHT: 105
---
Photo Gallery
View Before & After
Contact Us
Get in touch with Dr. Henry by filling out the form below with any questions or comments you have.