Back To Breast Augmentation Gallery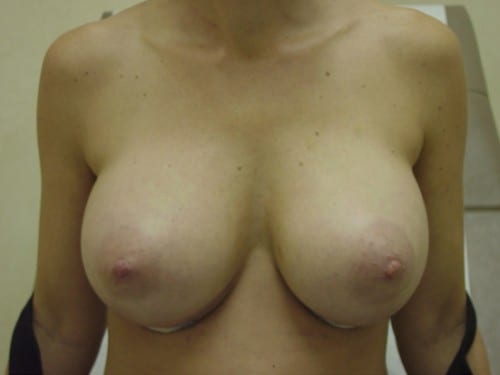 Description:
This patient is 26 years old. This picture was taken two weeks post-op, so there is still some swelling. She recently had her second child. She wanted to add volume to her breasts after having nursed both children. Patient feels it has brought back her femininity.
Patient Profile
AGE: 26
CURRENT CUP SIZE: D
HEIGHT: Unknown
IMPLANT PLACEMENT: SUBPECTORAL
INCISIONAL APPROACH: Unknown
PREVIOUS CUP SIZE: B
PREVIOUS PREGNANCIES: 2
SHAPE OF IMPLANTS: Unknown
SIZE OF IMPLANTS (VOLUME): Unknown
WEIGHT: Unknown
---
Photo Gallery
View Before & After
Contact Us
Get in touch with Dr. Henry by filling out the form below with any questions or comments you have.