Posted August 31, 2011 in Closed Rhinoplasty, Nose Job, Open Rhinoplasty, Rhinoplasty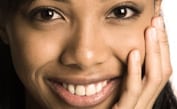 There are many different factors involved when it comes to deciding on the right surgery for the face. Changing just one facial feature, even just slightly, can make a big different to your appearance. A little wrinkle removal in one targeted area can go a long way, for example. And a bit of recontouring on one facial feature can suddenly achieve an incredible harmony for your overall appearance. It's for reasons like this that it's important to go to a skilled cosmetic surgeon like Dr. Kimberly Henry. Using her experience, she will determine the best method for achieving the harmony of appearance that you so desire.
Creating a Treatment Plan for Your Needs
This is particularly true when it comes to the appearance of your nose. Sometimes patients have issues with the size or shape of their noses. Other times, it's a matter of achieving greater straightness or symmetry. When you come to our Greenbrae, Davis, and Petaluma plastic surgery centers, Dr. Henry will be sure to evaluate your overall appearance while determining how to proceed with a rhinoplasty.
There are different approaches that she may take when performing the surgery, and these will be defined by your unique needs. Let's take a moment to look at the two primary techniques for performing a nose job: open rhinoplasty and closed rhinoplasty.
Closed Rhinoplasty
Let's begin with the closed rhinoplasty. During a closed rhinoplasty, Dr. Henry will hid all incisions for the surgery within the nostrils. This means that the work will be done entirely in the nose itself, hiding any potential scarring when no one will notice. (Except for your physician or an ear, nose, and throat doctor.) One of the disadvantages to this kind of rhinoplasty is that a surgeon is limited in what he or she can do in terms of access to cartilage and bone. Hence, not all Petaluma rhinoplasty surgeries can be performed as a closed rhinoplasty.
Open Rhinoplasty
The other technique for performing a rhinoplasty is the open rhinoplasty. During an open rhinoplasty, an incision is made along the middle strip of skin between the nostrils, also known as columella. Making this incision will allow a surgeon greater access to the various underlying structures of the nose. The potential disadvantage of this rhinoplasty technique is that scarring is more likely and there is a chance of the nostril looking asymmetrical after surgery. So long as you follow our post-operative instructions closely, the chances of both of these occurring is low.
Which Technique is Best?
So which rhinoplasty surgery technique will be the right one for you? That depends on a number of factors. Generally, rhinoplasty surgeries that involve minor adjustments to the structures of the nose can likely be accomplished through a closed rhinoplasty. More involved surgeries will likely require an open rhinoplasty. Whatever the case, Dr. Henry will be sure to discuss your surgery and what it entails in great detail during your consultation.
For more information about rhinoplasty and other options for facial enhancement and rejuvenation, contact our Petaluma, Greenbrae, and Davis plastic surgery centers today.